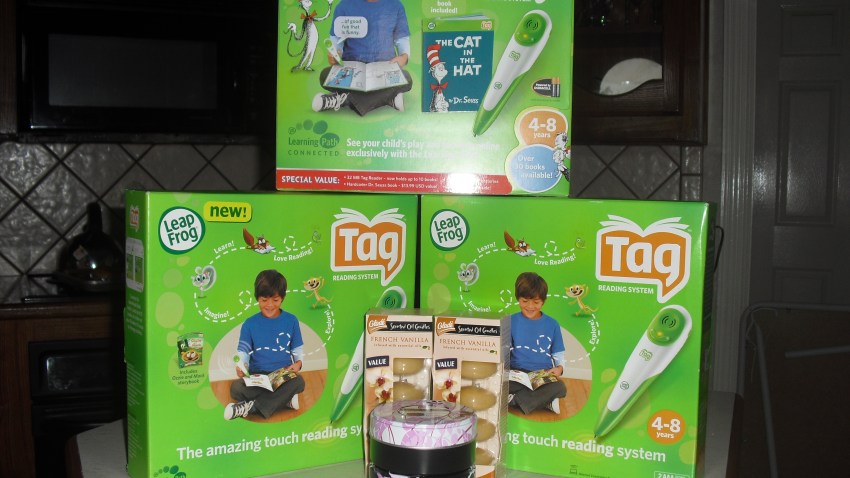 As I mentioned in my last post, I was travelling on work all of last week. The lovely state of Arizona, to be more specific. Of course, couponing does not stop at the Texas border so I loyally dragged my coupon binder with me - you never know when you may snag a deal.
And boy, did I! I found 3 TAG Leap Frog reading systems between Phoenix & Tucson...and each one cost me a mere $2.48 each! Learn how you can do this here.
And I threw in a couple of Glade Scented Candles & free refills!
My total bill for all of this? $7.76 (+ tax)