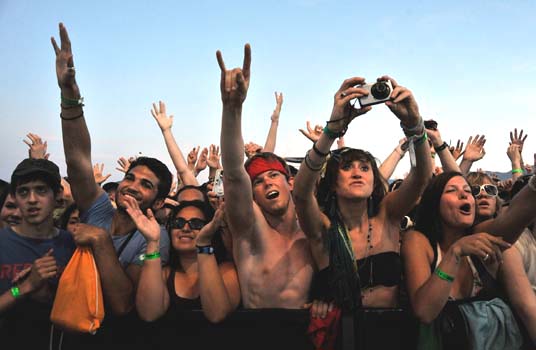 The Coca-Cola Starplex? Superpages.com Center? Smirnoff Music Center? Add them to the list of formerly known aliases for Fair Park's amphitheater.
Gexa Energy has taken over naming rights for the 20,000 seat venue in a multi-year deal that will hopefully keep us from writing this same story again two years from now.
The Gexa Energy Pavilion, as it's now called, is definitely one of the biggest spots in the area to catch touring acts, with national artists like Jay-Z, No Doubt, Radiohead, John Mayer, and Dave Matthews Band all traditionally playing at the large spot in Fair Park.
Though the amphitheater has been around since 1988, their new naming company only entered the deregulated energy market in 2002.