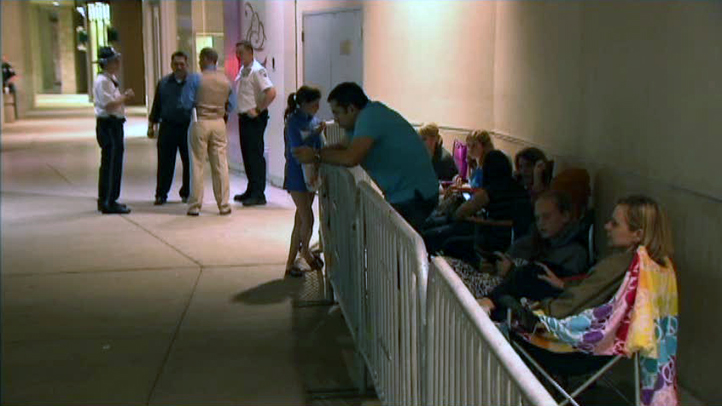 One Direction fans have a second chance to score a pass to see the British-Irish boy band.
Police were called to control the crowd at Stonebriar Centre Mall earlier this week when thousands lined up for a wristband to see the teen sensations at an upcoming appearance. Several people were hurt when fans pushed their way into the mall.
Lines formed again Friday night for 5,000 more wristbands that are available.
The March 24 appearance was moved to a bigger venue -- the Dr Pepper Ballpark in Frisco.
One Direction will perform a four-song set and participate in a question-and-answer session. The event begins at 1 p.m.
Fans can get a wristband with the purchase of One Direction's album "Up All Night" at the Barnes & Noble at Stonebriar Centre beginning at 7 a.m. Saturday.
Mall organizers expect 10,000 people to show up for the 5,000 wristbands that are available.
Police officers were at the mall for crowd control, and barricades were set up.
NBC 5's Omar Villafranca contributed to this report.