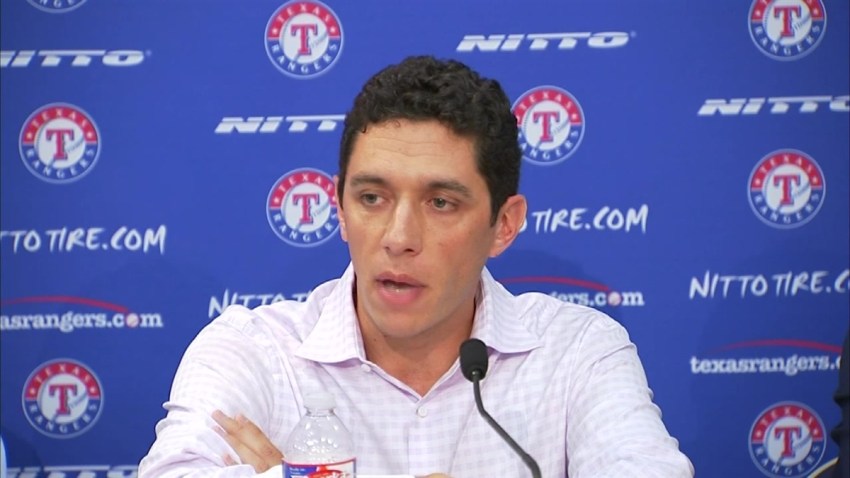 Tuxedos were sharp. Carpet was red. Smiles sparkled. And Neil Patrick Harris was clever, funny and …
Wait, something was missing from last night's Oscars. Um, where was sports?
The annual movie awards should be a natural confluence of America's silver screen and America's pastime. I'd rather see the Oscars hosted by Gamble or De La Hoya or Robertson or even Madison.
But as I watched the nominees for Best Picture, I was forced to only daydream of a world where sports was the leading actor. And where the plot lines were a foreshadowing of a Rangers' season to come …
Boyhood – Epic tearjerker about a talented prospect named Jurickson Prosper who peaks at age 20 and never fulfills his manly potential.
Birdman – Desperate for pitching help, Texas spins a comedic yarn by turning to 54-year-old former Tigers' sensation Mark Fidrych.
Whiplash – Suspenseful thriller focuses on re-tread Jamey Wright, who suffers a neck injury watching homer after homer sail over the fence.
American Sniper – In a feel-good release on the Fourth of July, Rangers introduce their local secret weapon: Joey Gallo.
The Theory of Everything – Asked in this gripping documentary about his opinion of using the sacrifice bunt, manager Jeff Banister opines on everything from minor-league bus rides to his bizarre love of fortune cookies.
The Grand Budapest Hotel – Trying to change their bad luck and horrible record at Boston's Fenway Park, the Rangers take viewers on a fantasy, animated detour to a different hotel … in Romania.
The Imitation Game – Attempting to pull off an impossible feat, general manager Jon Daniels stars in this sci-fi thriller and attempts to clone Madison Bumgarner, Bruce Bochy and Hunter Pence.
Selma – Looking for an inspirational boost in the midst of a long season, the Rangers bring in African-American motivational speaker named Ron Washington.

A native Texan who was born in Duncanville and graduated from UT-Arlington, Richie Whitt has been a mainstay in the Metroplex media since 1986. He's held prominent roles on all media platforms including newspaper (Fort Worth Star-Telegram, Dallas Observer), radio (105.3 The Fan) and TV (co-host on TXA 21 and numerous guest appearances, including NBC 5). He currently lives in McKinney with his wife, Sybil, and two very spoiled dogs.
Copyright FREEL - NBC Local Media