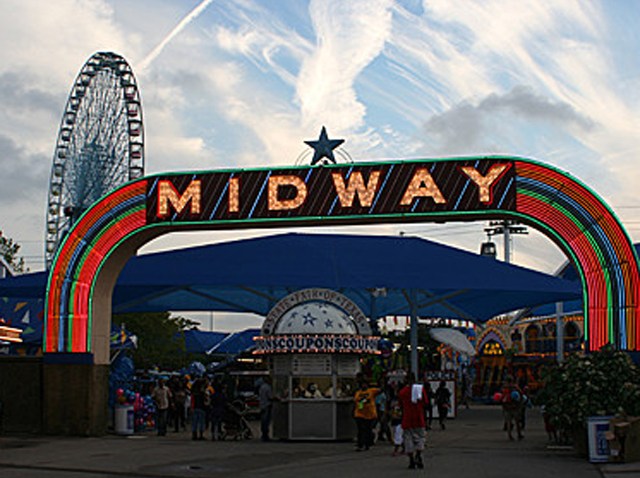 Plenty of sunshine and fried food led to plenty of money at the 2010 State Fair of Texas -- revenue that will help launch a new summer event.
Big Tex saw visitors spend $37 million on coupons for food and rides in the fair's 24-day run. That total easily eclipsed the last record of $29.2 million.
Fried Frito pie, fried beer, and all things fried accounted for the single-day sales record of $3.6 million set on Saturday, Oct. 2. And the single-day record for rides on the Midway was $1 million on Columbus Day.
Unlike some years, the fair saw almost no rain this year.
"We really just had the perfect scenario play out," fair marketing director Mitchell Glieber said. "We've been looking for this type of situation for a long time."
The State Fair also reports beloved Cowboys coach Tom Landry still has football fans hearts. "Remember Tom Landry: The Personal Collection" brought 120,000 visitors to Texas Hall of State.
The nonprofit fair reinvests profits in staging future fairs and in improvements at Dallas Fair Park. This year's money will help advance plans for Summer Place, a yearly three-month event.
The midway would be open during Summer Place, along with the Ferris wheel and other rides. New attractions would include a 500-foot tower that would take riders on a rotating climb up and back down to the ground. The ride would be more than twice as high as the Ferris wheel.
"We're looking for those major-type rides and attractions that would really help put Fair Park on the map, and we believe that that is an integral piece in order to make Summer Place a viable option here," Glieber said.
Summertime visitors would be able to use DART rail service to reach Fair Park. Fair officials say Summer Place would be different enough from the State Fair of Texas that both could thrive in Dallas.
The State Fair used 277 acres of Fair Park this year, whereas Summer Place plans call for 18 acres.
"We'll have some educational components when we partner with some of the museums that will be unique in that sort of amusements type atmosphere, so it will have a lot to offer," Glieber said.
Fair officials hope to open Summer Place and the 500-foot tower in the summer of 2012.
In the meantime, the 2011 State Fair of Texas begins Sept. 30 and runs through Oct. 23.