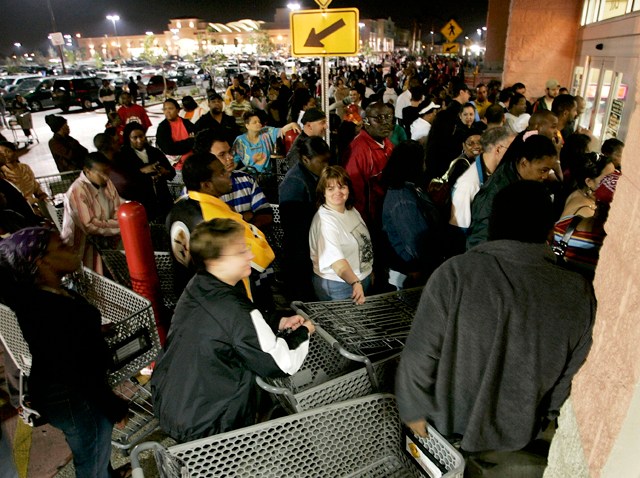 Don't look for huge crowds to burst through the doors of Walmart Supercenters on the day after Thanksgiving this year.
The discount retailer is doing things differently this year, after a mob of Black Friday shoppers trampled and killed a Walmart employee in Valley Stream, N.Y., last year.
"I guess they have to make adjustments when things happen," shopper Jennifer Metzger said.
The company will change the way customers enter and exit its Walmart Supercenters and how shoppers flow around popular sale items.
The retailer will even keep its Supercenters open overnight starting at 5:00 a.m. Thanksgiving Day.
The company call it a safety strategy, but economists say it could also be an economic one.
"Not only does this ease traffic flow or spread out the traffic flow over a greater number of hours, but let's face it, it's more shopping hours," said Bernard Weinstein, an economist at Southern Methodist University. "It's more potential money to be spent.
In an economy where retailers struggle to get customers through the door to spend, Walmart's new strategy could catch on, Weinstein said.
"I wouldn't be surprised if other retailers followed next year if the Walmart plan works out well," he said.
But while consumers gain extra shopping hours, they may lose an annual tradition.
"I guess it's safer for the workers, but you know it kind of loses the meaning of Black Friday," shopper Albert Huang said.
Wal-Mart Stores Inc. said each of its Walmart Supercenters will have their own specific plan for Black Friday. The company said the goal is to make sure all of its customers and employees are safe.