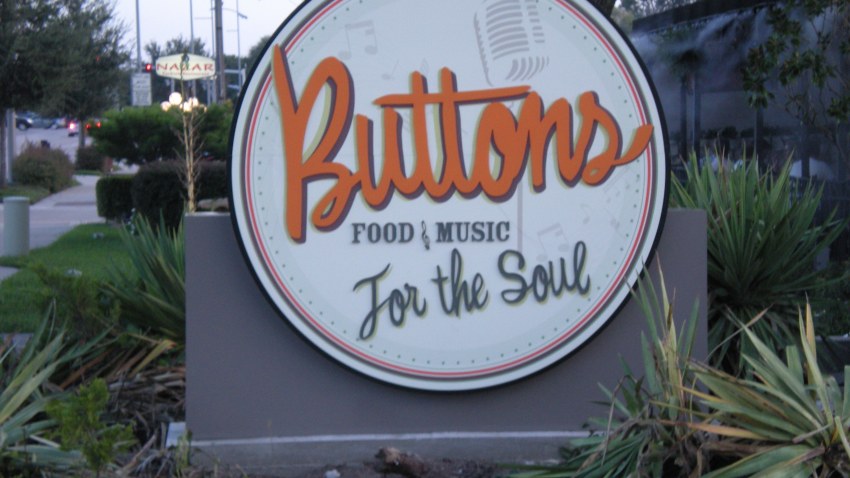 Addison is now home to "food and music for the soul" provided by Fort Worth chef Keith "Buttons" Hicks.
"It's a Mecca. I don't know what it is about this place. Addison is a Mecca for dining and partying," Hicks told NBCDFW during the grand opening celebration.
Hicks chose the old Sambuca location on Addison Road for his second Buttons restaurant. He opened the original Buttons in Fort Worth in the Chapel Hill shopping center on West Freeway in Dec., 2008.
"A lot of the cats now won't have to come from Dallas to Fort Worth. They have Addison," Hicks explained.
Hicks and his partners Hugh Hughes and Doyle Dale, started renovating the space on Addison Road back in June. "We put some money into this place," Hicks said. Three months later, they're ready for business.
"All of this is new. We took a lot of stuff out. We buttonized it," Hicks said while standing underneath his favorite addition - the button-shaped lights above the floor in front of the stage.
While the space is new, Hicks said diners can expect all their soul food favorites like Button's Famous Chicken and Waffles and Old School Pot Roast . Be on the look out for some changes, though. "I gotta be able to express myself," Hicks added.
And that may also mean a third Buttons location outside of North Texas. "Big things are coming," Hicks teased.
Buttons Food and Music for the Soul
www.buttonsrestaurant.com
4701 West Freeway
Fort Worth, TX
817-735-4900
15207 Addison Rd.
Addison, TX
972-503-2888