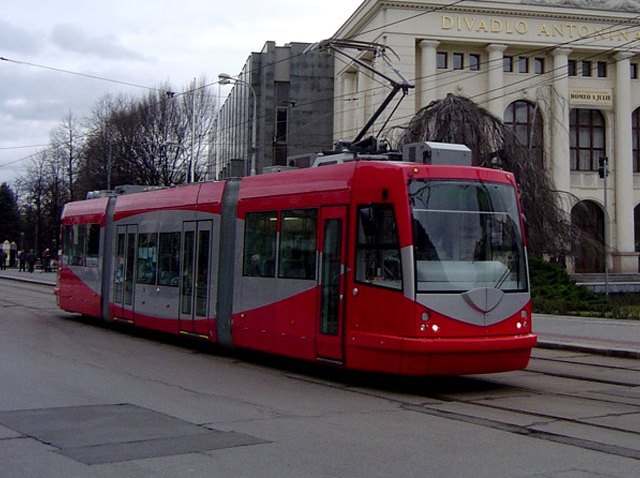 Fort Worth is moving forward with the beginning stages to create a modern streetcar that may sweep throughout the city. The streetcar system would connect Downtown Fort Worth and Trinity Railway Express to neighboring districts.
"Streetcars are envisioned to act as catalysts for walkable neighborhoods to connect each other," said City of Fort Worth Project Manager David Gaspers. Developers and the City of Fort Worth are only in the design and planning stages of the streetcar project to determine the need in the city.
"It has a great amount of potential for the City of Fort Worth. We have to look at it as a very global idea, with the potential to enhance the urban village program here for the city of Fort Worth and as an option instead of using automobiles for 99 percent of the trips," said Gaspers.
Fort Worth Mayor Mike Moncrief appointed a brand new 20-member task force of Fort Worth residents back in November 2009 to serve on the Modern Streetcar Task Force. Vice Chancellor for Real Estate and Facilities at Tarrant County College Nina Petty, serves as the Task Force Chairperson. "As a task force, we are trying to determine what the best lines are and if we can afford to do it," said Petty. "If it [the streetcar] doesn't support itself, we definitely need to take that into consideration before moving to the next step, " she added.
The Regional Transportation Council allocated $1.6 million for design and planning, while the City of Fort Worth and Task Force each allocated $200,000.
The Fort Worth Modern Streetcar planning is following the same process that was implemented in Portland, Ore., Seattle and Tacoma, Wash. The Task Force met Monday with consultant HDR Engineering Inc. (who consulted Portland's trolley line) to review phases one and two of the streetcar planning project. They reviewed the framework for the route options, cost estimates, economic analysis and evaluation criteria. The Task Force Chairperson added that after Monday's meeting, five routes were proposed as possible preliminary tracks. Petty stated, "We are trying to find the least amount of track that would provide the most economic potential for Fort Worth residents."
The expected end date for phases one and two is set for December 2010. Based on a 2008 initial committee study, the estimated total cost of the project is $250 million.
The City of Fort Worth welcomes the public's input on the proposed streetcar project and the first public meeting will be held on Aug. 9 at the Inter-modal Transportation Center (1001 Jones Street). Click here to learn more about the Fort Worth streetcar project.