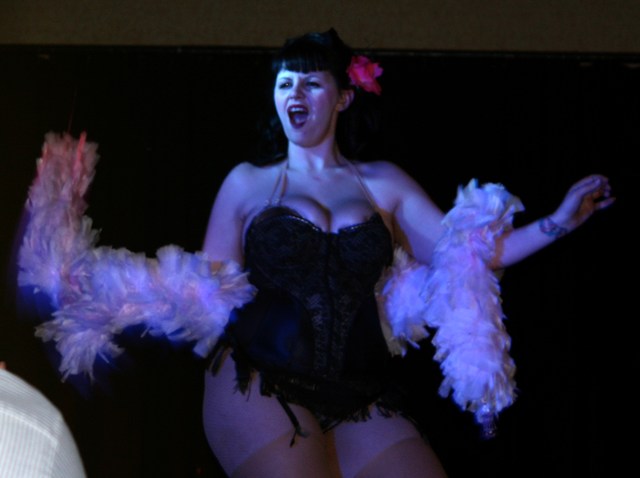 BACK IN THE HABIT: Sometimes bands form, create great music, then out of the blue they disappear or break up leaving fans wondering – huh? That is the classic tale with rock band Creed. Creed began as friends from Tallahassee, Fla., and rose to the top with a sound that music critics likened to Pearl Jam (a post-grunge band from the early '90's). They pocketed a few Grammys, recorded chart-topping radio hits like "Higher" and "With Arms Wide Open" and ultimately broke-up in 2004. Six years later, after recording solo projects and forming new bands, Creed reunited and they are now touring the globe with their new album "Full Circle". See them tonight at the Superpages.com Center at 7:30 p.m.
LOCAL FAVORITES: If you don't want to pay jacked-up ticket prices or be surrounded by concert crazed crowds, head to a local joint that's free and will be sure to musically impress. The King Bucks call Adair's Saloon in Dallas home every Monday night, but tonight they celebrate the release of their CD. The singing songwriting friends began playing popular country tunes when they found their own voice influenced by the city of Dallas – with a track devoted to the Big D called "Dallastown". Catch The King Bucks tonight at 10 p.m. as they party country style.
DO A LITTLE DANCE: If you want something to do this Friday that is out of the happy hour norm, look no further. Be a part of the humor and glitter known as the Show Me Burlesque Tour. Every first Friday, Pin Curl Magazine and the Lakewood Theater join forces to feature a night of sparkle and starlets for Viva Dallas Burlesque. Shimmy, shake, and sashay with Lola Van Ella and all her St. Louis friends for a knockout performance tonight at 9 p.m.

---
Get to know What You're Doing Tonight every day by connecting with NBCDFW Around Town. Text DFWTonight to 622339 to get WYDT updates right on your mobile device. Still need more things to do? Check out our Events Calendar.
Copyright FREEL - NBC Local Media