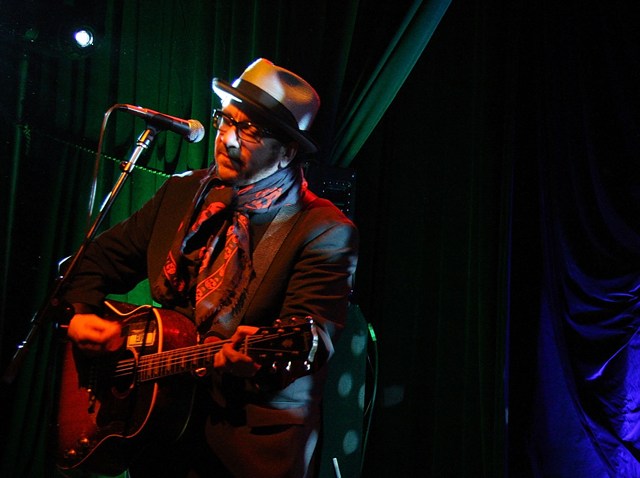 ELVIS' ROOTS: Before his treasured rock-and-roll grazed the map of history in the form of jazz, there was a tradition that would have suited Elvis Costello's penchant for collaboration and raw songwriting: the string band. Costello wasn't born too late to try his hand at all-acoustic tunes, though. A resurgence of the trend made his latest, Secret, Profane, and Sugarcane, a well-timed return to roots country. See Costello backed by Nashville string masters deemed the Sugarcanes at Nokia Live, 8PM.
FOOTBALL FOR GIRLS: If the fact that former NFL player and coach Joe Avezzano is holding a football tutoring session expressly for women doesn't make you spit out your coffee, read Andrea Grimes' riff on Ladies Locker Room Xs and Os with Coach Joe for the Dallas Observer and try not to laugh so hard you fumble your mug. Um, we mean, head to Studio Movie Grill Addison and study up on your wide receivers before you're banished from the sitting room during football season. 7PM.
PSYCHADELIA ON THE HOUSE: You're making a killing at Rubber Gloves' Free Week, DFW music lover peeps. Don't stop midway through as tonight's bands bring art rock, ambient and electronica for the sampling. Madison Decider says Florene hovers "somewhere between the worlds of Crystal Castles and Animal Collective." Just don't lock your knees while you stand dumbfounded. With headliner Nervous Curtains, Phantastes, and Lychgate, 9PM.
Copyright FREEL - NBC Local Media