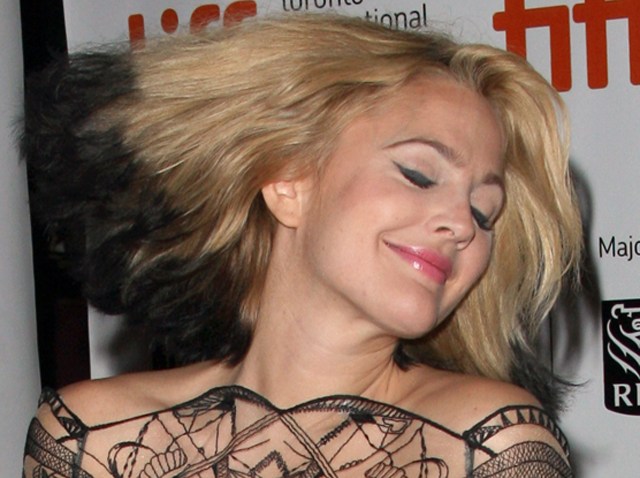 DERBY DREW: Guess who's rolling in for a movie promo? Drew Barrymore, that's who, and she'll be made an honorary member of the Dallas Derby Devils while you wait to get her autograph at the Urban Outfitters in Mockingbird Station. (The star is marking her directorial debut with Whip It, a rough-and-tumble rollergirl story starring Ellen Page.) Wristbands will be passed out at 5:30PM; autographs don't start until 7:15PM.
GAGA GET 'EM: Are you mic-shy while your friends ham it up at karaoke? Worry not, performer-in-waiting: all you need is some lace across your face and a conceptual stage show to shroud your weaknesses! Take cues from Lady Gaga and turn your three minutes of fame into an avant garde musical at Absinthe's karaoke night with Trainwreck Karaoke. 9PM.
CHEKHOV'S MIRAGE: Either scholar Andrei Vasilich Kovrin has been studying too hard, or a black monk actually appears to him in a garden holding the key to enlightenment or destruction. See which theory rings true in The Black Monk, which the Dallas Morning News' Lawson Taitte called "the most sensitive and assured production" in Undermain Theatre's history, at the underground oasis of thought-proving drama. 7:30 PM.
Copyright FREEL - NBC Local Media