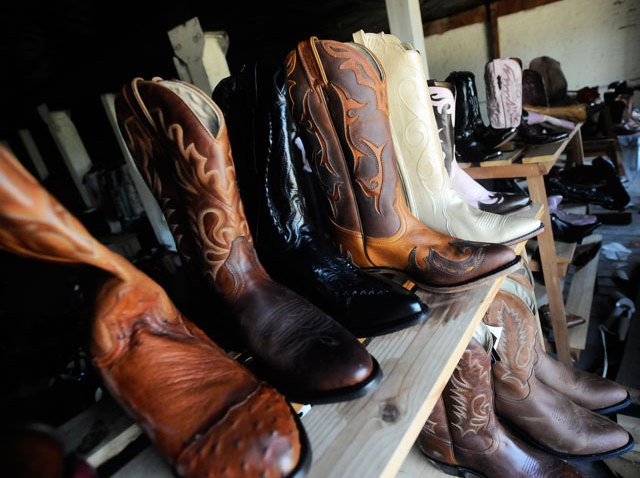 SO YOU THINK YOU CAN LINE DANCE: If astronaut great Buzz Aldrin can learn how to waltz in his twilight years, what's stopping you from gliding across a dance floor? Nothing -- especially when dance classes are offered for free at the Round-Up Saloon in Dallas. This isn't your average hoe-down. From 8:30 p.m. to 10:30 p.m. enter the main dance hall where Juanita and DJ Dustin will teach you how to bring it on 'round in a line dance and swing your partner in couple lessons. Mondays are for intermediate classes and Thursdays for beginners. Scoot your boots and dosey-doe your way into the week.
EXHIBITS OF THE GLACIAL KIND: If all those Ice Age movies got your kids into history or at least made them want to meet Milfred, Sid, and Diego, let them experience the Ice Age era up close and personal today. See woolly mammoths and saber-toothed tigers come to life at the Heard Natural Science Museum & Wildlife Sanctuary in McKinney. The prehistoric exhibit features ten robotic Ice Age mammals that will be on display at the museum until Oct. 10.
GONGS GONE WILD: "It's worth the trip" every day at the Irving Arts Center, but today paying a little visit to the artistic haven will be one hell of a ride. Artist Mineko Grimmer's latest exhibit is on display appropriately titled "Gongs. Wires. Bamboo." – made out of exactly that. Grimmer's artwork centers around natural elements with ice figures supporting the uh, gongs, wires, and bamboo. Grimmer's sculptures put the emphasis on serenity, not Chuck Barris' former game show. The exhibit will be on display at the arts center until Oct. 31 with the gallery free and open to the public.
---
Get to know What You're Doing Tonight every day by connecting with NBCDFW Around Town. Text DFWTonight to 622339 to get WYDT updates right on your mobile device. Still need more things to do? Check out our Events Calendar.
Copyright FREEL - NBC Local Media