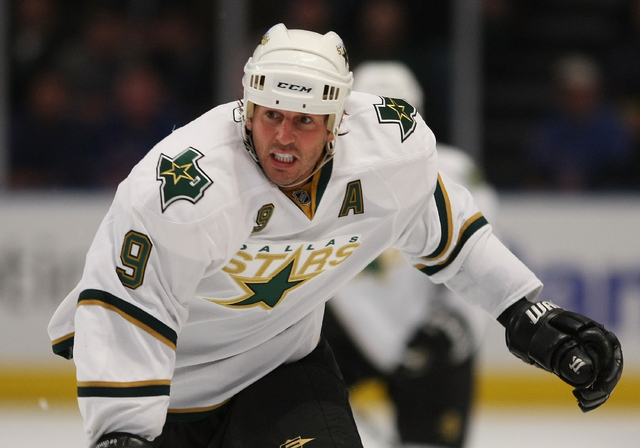 If opening his own restuarant wasn't enough, the Stars' #9, Mike Modano, is playing forward on the food game.
He's set to be the pitchman for N9NE Steakhouse in Dallas, giving them a power play in terms of advertising.
Incredibly bad hockey puns aside, it's a good pick for N9NE -- at least that's what they said in this press release:
PRESS RELEASE:
Fresh off the announcement of his 2009 NHL All-Star selection, the top scoring American born hockey player in the history will now pitch one of the top restaurants in Dallas at N9NE Steakhouse.
N9NE Group has employed the services of local rising star, photographer Tramaine Townsend, to create the imagery for the steak house's new advertising campaign. Already placed in several current prominent publications around town, it's hard to miss the stunning new adverts. Looking more like a Gucci model, it becomes very clear why actress and wife, Willa Ford, was so attracted to the 18 year-veteran player, as Modano is certainly not short on good looks.
Although Modano and friends tend to dine at N9NE after the games or on a night off when they can relax, the Victory Park restaurant offers a '$45 in 45 Minutes' pre-fixed menu before games. This game night promotion has become increasingly popular during the 2008-09 season as fans shop for the best deals in local cuisine.
Information from N9NE Steakhouse.