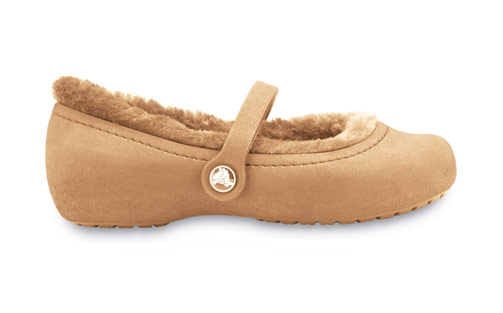 This is a very limited sale, but a great deal anyways!
Crocs has a Deal of the Day and today's deal is fantastic. There are very limited sizes & colors, but right now the Girls' Nanook shoe is on sale for $9.99. Use the code "UEIMKRKY3ISA" and you can grab them for $8.99 - plus FREE SHIPPING! Click here to order. Don't forget to sign up for Cashbaq here to earn 5% back on any purchase!
The only color available in Kids was a size 6/7 in this tan color. I bought a pair for Faith who will be thrilled. She's such a shoe lover! Just like her Auntie Amy. Love that kid!