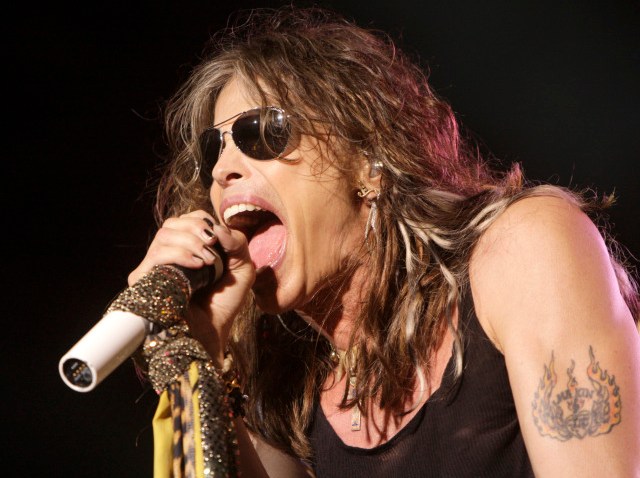 INDESTRUCTIBLE ROCK: Whither you love 'em, hate 'em, or are just astounded by the fact that they are still out there doing it, you might want to go check out Aerosmith tonight at the Superpages Center. Described by Mojo editor Phil Alexander in a May '07 cover story as "America's greatest hard rock act," the members of Aerosmith remain creatively vital, and are the platinum standard for artistic and commercial success in the music business. Through it all, they have defeated the odds, silenced their critics, and have undeniably withstood the test of time.
VIEW WITH A ROOM: Have you been to the Dallas Center for Architecture? What? You didn't know there is a Dallas Center for Architecture? Well with all the hype over other buildings around town, you might have missed it -- but that should end now. At the Dallas Center for Architecture, they seek to foster the public's understanding of the power of architecture to enrich our city and our lives through the programs, exhibits, and tours that the Center presents. Currently featured is the exhibition "Elsewhere, Texas" which features beautiful photographs of a loose, indigenous Texas style based on the tradition of the ranch house.
SAY WHAT?: Everyone says that the way to learn a foreign language is to do it when your young. Everyone also says that children's books are a great way for adults to learn how to speak as well. If you're interested in being an educated person, the Irving Public Library - East Branch is going to help you out. Bilingual story time is a family friendly event offered in English and Spanish. Children under age 8 must be accompanied by an adult. For more information, call 972.721.3722.
---
Get to know What You're Doing Tonight every day by connecting with NBCDFW Around Town. Text DFWTonight to 622339 to get WYDT updates right on your mobile device. Still need more things to do? Check out our Events Calendar.
Copyright FREEL - NBC Local Media