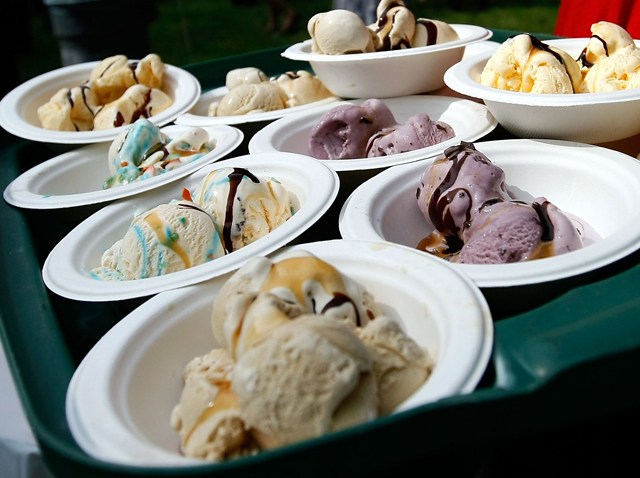 POLKA POP: Brave Combo throws some pretty rowdy townie parties -- yep, that was your high-school art teacher that Chicken Danced right smack into you at the Holiday Lighting Festival -- so you can expect an onslaught of dancing and merriment for the band's 30th anniversary celebration, which, if we know the band, will last through the year. Our editor has more on the release of Symphonic Polkas, BC's latest eccentric collaboration, here. The release show is Saturday at Dan's Silverleaf with Brazen Bellies, 10PM.
SPUNES OUT: It's BYOC(arton) at Hailey's as Spune Productions makes the most out of its name's resemblance to an item in the silverware cabinet at the Back To School Ice Cream Social, with no cover on top. Telegraph Canyon, Matthew Gray, Delves Into The Humanity Pools, Baruch the Scribe, and others will play in a makeshift dorm paradise, with bean bags, Nintendo and ping pong set up for revelers. Pick out your favorite Ben & Jerry's to bring and share, but don't worry about the bowls and, ahem, "Spunes." Saturday, 8PM.
DOWN THE HATCH: A month of tinkering with the pepper that's made a New Mexico town famous in these parts culminates in the Hatch Chile Recipe Contest at Central Market Dallas. Watch as a panel of judges rate finalists' creations like Spicy Chocolate Hatch Patty Cakes and something called a Hatcharita, which sounds more like a lethal bloody mary than a limey refresher. Sunday, 1PM.
Copyright FREEL - NBC Local Media