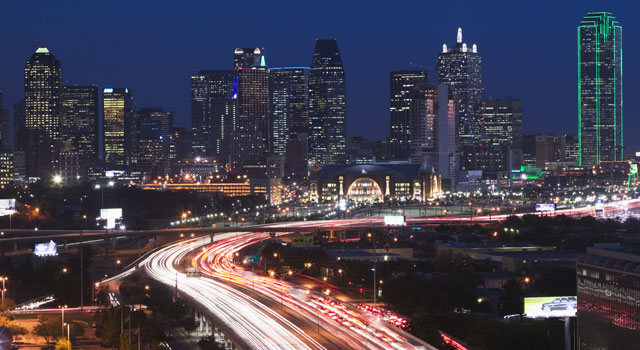 GOOD WILL SYMPHONY: Fresh from the Big Apple after performing at legendary Carnegie Hall, the 200+ singing phenomenon known as 'Resounding Harmony' will be performing for North Texans this evening. 'Resounding Harmony' is known from for their musical philanthropy uplifting lives through inspiration and song with tonight's performance as no exception – benefitting The Samaritan Inn homeless shelter. Under the artistic direction of Dr. Tim Seeling, faculty member at SMU, 'Resounding Harmony' will be rediscovering "The Music Within" at the McKinney Performing Arts Center to raise funds for Collin County's only homeless shelter. Curtain call is at 7:30 p.m.
RADIO JOKESTERS: From radio waves to the stand-up stage, Pugs and Company are local celebrities who talk it up on KFXR CNN 1190 AM and are facing the public for a crack at live comedy (without a soundproof booth). Pugs, "Big" Dick Hunter, and Ammos, are three zany personalities on-air and will be uncensored and unpredictable tonight at the Arlington Improv. For 12 bucks, you can hear and see Pugs and Company poke fun at any and everyone at 8 p.m.
MUNCHKIN AQUATIC ADVENTURES: Grab the kiddies and drop anchor at NorthPark Center for "Swashbuckle, Snorkle, and Sail!" The Dallas Public Library presents the Children's Activity Series at 10:30 a.m. for preschoolers in NorthCourt between Nordstrom and Macy's. Learn about the Pirates in the Caribbean, spend some time underwater with Percy the Pink Porpoise, hang with Bonnie the Pink Flamingo, and sail through the seas for an educational morning of fun-filled activity for youngsters.

---
Get to know What You're Doing Tonight every day by connecting with NBCDFW Around Town. Text DFWTonight to 622339 to get WYDT updates right on your mobile device. Still need more things to do? Check out our Events Calendar.
Copyright FREEL - NBC Local Media