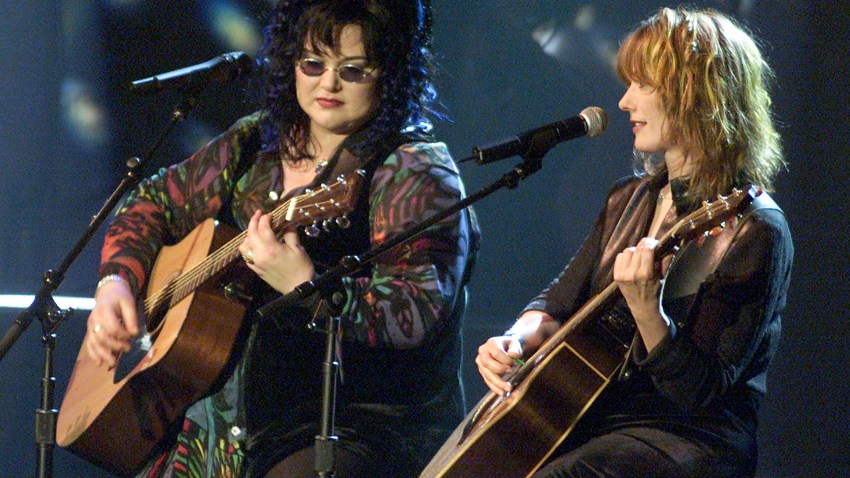 OOOOOOH, BARRACUDA: The 1970s were not only a decade remembered for its disco days, but also an era known for women rockin' out with the big boys. Example: Heart, the all-girl band from Seattle, blended hard rock and folk rock to create music that's lasted through the years. To prove sisters Ann and Nancy Wilson are not your average girl rockers, Heart made the cut onto VH1's "100 Greatest Artists of Hard Rock" list. Not too shabby. They continue to play today -- tonight, in fact -- at the House of Blues Dallas at 7 p.m. Dust off the sweatbands and sequins for an evening that will be anything but "Heartless."
MONDAY MOVIE: In anticipation for its upcoming season entitled Dangerous Desires, the Dallas Opera has put together Baritones & Beachballs to prepare opera fans for an unforgettable year. To gear up for the new intriguing singing season, the Dallas Opera has teamed up with the Dallas Film Society to show the 2008 film "The Other Boleyn Girl" to pique interest about the tale of the executed Queen of England as opera season approaches. The film stars Natalie Portman, Scarlett Johansson and Eric Bana, with enough juicy drama, deceit and betrayal, you'll want to see more on stage. Which leads to a production of Gaetano Donizetti's Anna Bolena, the story of Henry VIII's second wife (a character portrayed in the 2008 film) which will be featured during the season. The free movie screening takes place at Studio Movie Grill in Dallas at 7:30 p.m.
AFTER-SCHOOL STORYTIME: As kids pack up their backpacks and head back to school (some for the first time ever) parents can help ease those first day jitters with a tell-tale evening at the Irving Public Library. Children ages 3-6 can enjoy heartwarming stories, creative crafts and entertaining puppet shows from 7:30-8 p.m. The preschool story time takes place every Monday night and is a great setting for some quality time with the little ones.
---
Get to know What You're Doing Tonight every day by connecting with NBCDFW Around Town. Text DFWTonight to 622339 to get WYDT updates right on your mobile device. Still need more things to do? Check out our Events Calendar.
Copyright FREEL - NBC Local Media