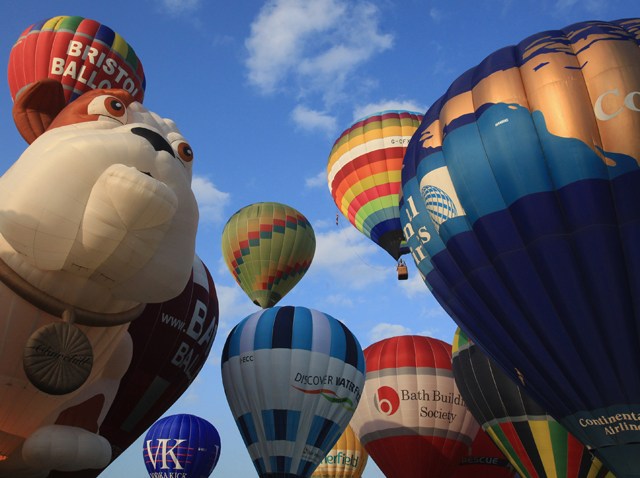 FEED THE TREES: Old-school Dallas music fans will be doing some tree-huggin' tonight, and we mean the indoor kind. Moshers will graze the colossal trunks in the interior of the beloved club Trees as Slow Roosevelt rocks what they're calling "the last reunion show." The grand reopening bill's not for tenderly nostalgic ears: Element 80, System Overload, and Hard Way Down open. 8PM.
FLOAT ON: For many, the majesty of hot air balloons is best enjoyed with their feet resting comfortably in the unmoving grass, no champagne brunch or life-risking heights needed. Highland Village, land of idyllic lakeside picnic spots, plays host to the Lions Club Balloon Festival and Fair from tonight until Sunday for admirers of the brightly colored skyships. If all the childlike wonder makes it too quiet, know there's a car bash and a set by the Joe Jonas Band (no relation) on the sched. 5PM.
STAYING ALIVE: Metal and the Bee Gees? You're bound to want to preserve one or the other, at least ironically. Maybe not. But Tragedy: An All Metal Tribute to the Bee Gees must sound something like "The Brave Little Toaster" soundtrack, right? Hopeful and industrial? Find out at House of Blues, 9:30PM.
Copyright FREEL - NBC Local Media