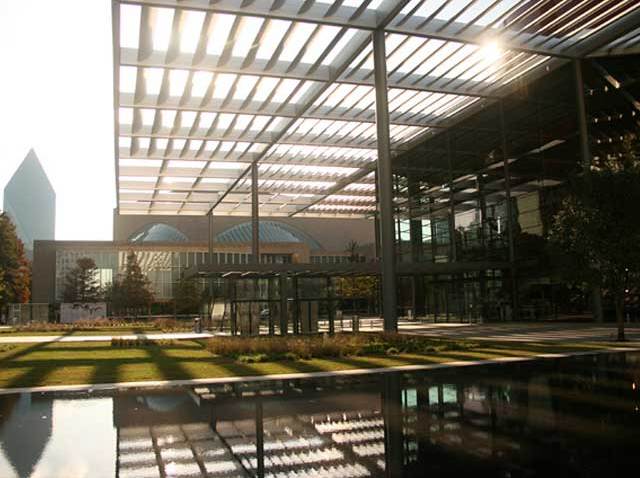 BEHIND THE CURTAIN: Join the fine folks at the Winspear for happy hour at the AT&T Performing Arts Center and "test drive your seats" for the 2010/2011 season! Free and open to the public, the happy hour-style event will include a chance to choose your favorite seat in the house, live music from North Texas' newest songwriting sensation Sarah Jaffe at the Patio Sessions, venue tours, and a chance to meet the Winspear's resident companies and other Dallas Arts District organizations. Don't miss this special open house event that runs tonight only!

TO BE THERE OR BE SQUARE: The Junior Players' summer production of William Shakespeare's Romeo and Juliet will feature 25 teens from area high schools, and will have a 1920s theme with vivid costumes and thrilling stage combat! The production will open Tuesday, July 27 at 8:15 PM at the Samuell-Grand Park Amphitheater, 1500 Tenison Parkway in East Dallas. A total of six free performances will be held Tuesday, July 27 through Sunday, Aug. 1 . The production is produced in collaboration with Shakespeare Dallas.

SHEPHERD-BOY JOSEPH, SUPERSTAR: When it comes to musicals that are spun from Biblical tales, there is easily one that is built upon an Old Testament story that takes the cake. With a crash of drums and a flash of light, Joseph and the Amazing Technicolor Dreamcoat returns to Bass Performance Hall in his dazzle with his many colors. Tim Rice and Andrew Lloyd Webber's classic Broadway musical is a retelling of the biblical story of Joseph, his incredible abilities and his fantastic coat. This family musical sings out to theatre lovers of all ages with a fabulous score including "Close Every Door" and "Any Dream Will Do."

Copyright FREEL - NBC Local Media