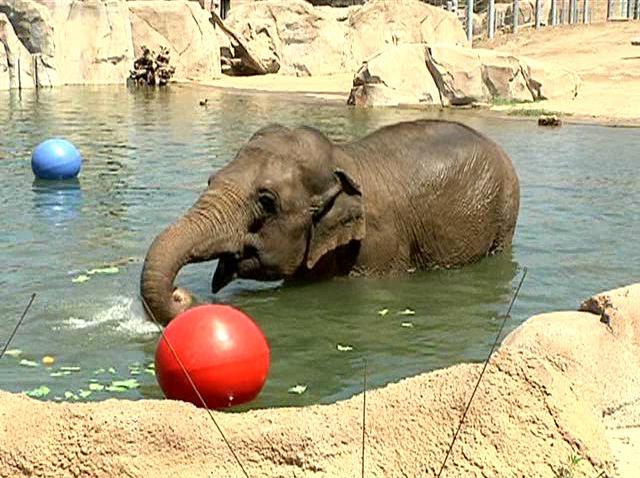 THE ORIGINAL REALITY TV: The circus is a lot of things to a lot of people. For some, it's an un-PC archaic torture tent. For others, it's where dreams of amazing careers are born. For most though, it's a place where you can eat cotton candy while wondering if you might see a horrible accident. It's ok, the person next to you is thinking the same thing. Through the mystery of magic and the mastery of skill, audiences will be spellbound at American Airlines Center as Ringling Bros. and Barnum & Bailey Presents ZING ZANG ZOOM, a thrill-filled, mind-blowing circus spectacular where family fun is no illusion, offering hours of exciting entertainment for about the price of a movie ticket. One hour before show time, families can meet the performers, get autographs, and see an amazing elephant that paints at the All Access Pre-show -- all free with a purchased ticket.
DON'T BE A PILMSOUL: When ex-plimsoul Peter Case was asked what kind of music he plays, he gave this answer; "I tell people I play folk-rock, and they seem to understand...but the whole truth is more complex: I'm a singer/ songwriter that uses all the American styles to get my stories across: Blues, Rock & Roll, Country, Soul, R&B and Folk, plus some rhythmic influences from around the world. I'm trying to forge my own style out of those inherited materials. I've always been into dynamic emotionally charged music you could use to tell a story or paint a picture. So, in other words -- yes." Sage words, folks, and you can hear more of those sage words tonight at Dan's Silverleaf in Denton for $15. Slobberbone's Brent Best and the Dim Locater Will Kapinos open.
I WANT TO HOLD YOUR BEER: There is something truly wonderful about the Cavern. It is -- without a doubt -- a dive bar. It's dark, humid, stinky, and full of surly and unruly characters. On the flip side, it has a sound system that could give most dance clubs a run for their money. You never really see it coming, not matter how many times you end up there, even after 14 years. Tonight, the Cavern celebrates its fourteenth anniversary in a variety of way: first off, they are promoting it with a poster of an elephant, which graphically has absolutely nothing to do with anything -- and that's cool. Secondly, they are having a barrage of the best young talent in town play, including the Burning Hotels, Kirby Brown, Hoyotoho, and Redeye with art by Katie Maloney. Thirdly, it's free. Yep, one hundred percent free. Dig it. Now take that freeness and run a huge tab.
---
Get to know What You're Doing Tonight every day by connecting with NBCDFW Around Town. Text DFWTonight to 622339 to get WYDT updates right on your mobile device. Still need more things to do? Check out our Events Calendar.
Copyright FREEL - NBC Local Media