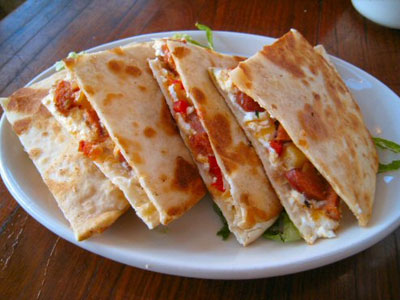 CAMP FOR A DAY: Parents, there is something you all need to realize: Summer is not quite over. What are you going to do? You're on the verge of breaking down because the park is too hot and the movies are too expensive. Luckily for you there is Funday Monday at BODIES...The Exhibition. That means Monday you can buy one adult ticket, and get one child ticket for free (12 and under). Throughout the day, an activity station will be set up in the gallery with scavenger hunt worksheets, word finds, and fun facts about the body. Designed for children aged 3-12, but fun for any age.
PUTTING THE SUMMER ON ICE AGE: Have you heard of the Heard Natural Science Museum & Wildlife Sanctuary? Well, if not, you need to get your ears to the ground and your wheels on the road to McKinney to check out this affordable and educational family treat. The Heard is currently holding the Ice Age Mammals Exhibit. In this, ten stomping, roaring, life-like robotic Ice Age mammals come alive. The group includes a hippopotamus-like Baluchitherium, a saber-toothed cat family of four, plus more. Educational programming encourages aspiring paleontologists to learn prehistoric facts.
YO QUIERO QUESADILLAS: Most days when I leave the office, there is only one thing on my mind; Quesadillas. Sometimes I have to do things for my quesadillas...dirty things...like networking. That's OK, though, because networking is really just an excuse to get your drink on in the middle of the afternoon. If this sounds like your idea of a good time then come join us for SMPS Fort Worth's monthly Networking Happy Hour at the Blue Mesa Grill on University Ave in Fort Worth. Free quesadilla bar with the purchase of an adult beverage – otherwise $3.50. It's OK; you need the beer to just wash down the quesadillas. No judgment here.
---
Get to know What You're Doing Tonight every day by connecting with NBCDFW Around Town. Text DFWTonight to 622339 to get WYDT updates right on your mobile device. Still need more things to do? Check out our Events Calendar.
Copyright FREEL - NBC Local Media