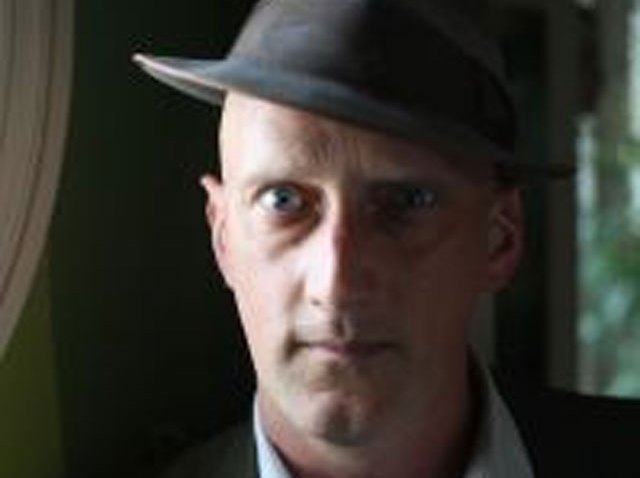 PICK A LETTER: For the last 20 years Paul Slavens has been a staple in the DFW music community, playing in notable acts such as Ten Hands, having a vibrant solo career and hosting the eclectic Paul Slavens Show on KXT 91.7. Although it's been 12 years since J. Paul Slavens last captured the whims of his virtuosic brain on a solo record, those 12 years have been worth the wait. Tonight Slavens drops Alphabet Girls Volume I for a live audience at Dan's Silverleaf. Who are these Alphabet Girls? They are teases, mostly, with piano chords bouncing like ponytails upon exit. There's "Abigail," the cool cucumber who turns into a hot tomato, and "Hazel" the tipsy drinking buddy. At Paul's request, ladies, if so inclined, should dress like an "old name." Burnt Sienna and Northern open for a $5 cover.

COMING HOME TO NEST: American rockers, the Eagles, are coming to the American Airlines Center for their 2010 Long Road out of Eden Tour. The first full studio album in 28 years, Long Road Out of Eden, the 20-track double-album stays true to the Eagles distinct sound. The album debuted at No. 1 in the U.S., the U.K., Australia, New Zealand, Netherlands and Norway. The Eagles broke up in 1980 and have reunited several times since 1994. In 1998, the band was inducted into the Rock and Roll Hall of Fame. Long Road out of Eden is their third studio album, seventh release overall, to be certified at least seven times platinum and is speculated to be the band's final. Unless they pull a Jay-Z this could be your last chance to see the Eagles! Don't miss it!
DUCK DUCK DUCK GOOSE!: So mom and dad are going out to see the Eagles. That's awesome, but what about the little ones? They like animals too ya know! Well you just need to fill them in that there is a duck on the loose at the Dallas Children's Theater! In Giggle Giggle Quack, the hilarious sequel to last season's barnyard blockbuster, "Click, Clack, Moo: Cows That Type", good ole Farmer Brown decides to take a vacation and leaves his city-slicker brother, Bob, in charge. Duck re-writes the instructions demanding "pizza for the hen," "bubble baths for the pig," and "movie night for the cow." It's another madcap musical mutiny, so join in the summer fun and "giggle, giggle, quack, giggle, moo, giggle, oink…."
---
Get to know What You're Doing Tonight every day by connecting with NBCDFW Around Town. Text DFWTonight to 622339 to get WYDT updates right on your mobile device. Still need more things to do? Check out our Events Calendar.
Copyright FREEL - NBC Local Media