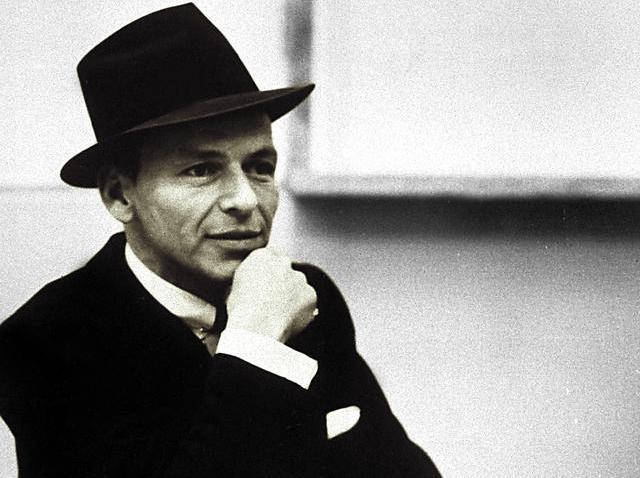 TIE ME TO THE MOON: So Sunday is Father's Day. Instead of walking into Ross at 9:25 tonight and buying pops one of the last remaining ties from the couture line of Donald Trump, you should spend that 10 bucks on taking dad to the Dallas Arboretum for David Hallum's tribute to the "Chairman of the Board", Frank Sinatra, on the Martin Rutchik Concert Stage from 1 p.m to 3 p.m. Hallum will perform many of Sinatra's favorite hits like "Fly Me to the Moon" and "That's Life". Families are welcome to bring in picnics and outside food or enjoy one of the two restaurants available inside the grounds. Dad can also leave the grill back home and enjoy special menu options like hot dogs and BBQ sandwiches at the Lula Mae Slaughter Dining Terrace.
WHOOPI DO!: Here's something that I can honestly say I like about post-modern society. I like Whoopi Goldberg because of Kenan Thompson's impersonation of her on Saturday Night Live. I would honestly love for Mr. Thompson to show up tonight at the Meyerson and just do his thing as Whoopi. That would be my happy place. I doubt this is what's going to happen, but I'm keeping the dream alive and you can too as the Dallas Symphony Presents a Night of Comedy with the incomparable Whoopi Goldberg! The Grammy, Oscar, Tony, Emmy and Golden Globe winner will bring her signature comedic style and wit to the Meyerson for one laughter-filled night.
SWEET AND RIGHT NOW: If you're looking to go check out something kinda Woody Allen but without the neuroticism, then enliven yourself with Brighton Beach Memoirs which is being performed at the Contemporary Theatre of Dallas. Part one of Neil Simon's critically acclaimed autobiographical trilogy, this rich and delightful comedy paints a portrait of the writer as a young teen living with his family in a crowded, lower middle-class walk-up in Brooklyn. Eugene Jerome, the character standing in for Simon, dreams of baseball and girls, and must cope with the mundane existence of his eclectic family. This outstanding and hilarious memoir captures the life of a struggling household where, as his father states "if you didn't have a problem, you wouldn't be living here." CTD favorites Andrews Cope and Cindee Mayfield will return to the stage for this hilarious production.
---
Get to know What You're Doing Tonight every day by connecting with NBCDFW Around Town. Text DFWTonight to 622339 to get WYDT updates right on your mobile device. Still need more things to do? Check out our Events Calendar.
Copyright FREEL - NBC Local Media