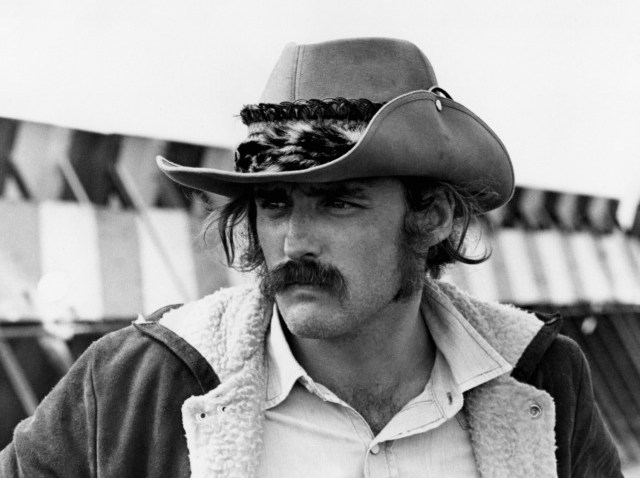 SINGING SONGS FROM A WORLD AWAY: While his name might not be on the tip of everyone's tongue in his homeland, folk-leaning singer/songwriter Josh Ritter has benefited from numerous positive reviews and a loyal fan base. Born in Idaho, Ritter bought his first guitar after hearing the Bob Dylan and Johnny Cash classic "Girl From the North Country." While attending college in Oberlin, OH, Ritter got his first listen to Leonard Cohen and Gillian Welch. He fell in love with the songs instantly and dropped his neuroscience major in favor of the pursuit of music. With classic folk venues like Club Passim, Boston was the place Ritter chose to follow his dream. He recorded and released his self-titled debut in 1999, but it was 2002's "Golden Age of Radio" that got him noticed. Tonight Ritter plays the Granada Theater in support of his newest effort "So Runs the World Away." Doors at 7PM with the Mynabirds warming things up at 8 p.m.
BORN TO BE INSIDE: It's getting to that point. That point where it is hot at night. Some people say embrace it. Be the heat. Let it wash over you like water. You could do that, or you could join people of sound mind and cool skin at tonight's showing of Easy Rider at the Texas Theater. The word on the street is that the theater will be showing classic Dennis Hopper films for the next several Tuesdays, but if you want our opinion, you would be hard pressed to find a more career defining film...and we're talking about Dennis Hopper here, not the guy from Robocop. $5 suggested donation and the reels roll at 7:30.
DO I AMUSE YOU?: Hey wise guy. Yea you. You think you're so funny. Well, prove it. Come watch and/or participate in a totally free open mic night tonight at 8 p.m. at the Dallas Comedy House. Come see some of Dallas' hottest comics and lots of up and coming talent flaunt their three minutes of funny. Even better…no drink minimum. (But when you see their drink prices, you're gonna feel like you're at happy hour all night long and your body will be mad at you if you don't take advantage!) Think you've got what it takes? Wanna get on the list? Email amanda@dallascomedyhouse.com and let her know when you wanna go up -- she'll get you in.
P.S. Got comedy on the brain? Check out our Last Comic Standing recap from last night, or peruse our collection of sit-down interviews with touring stand-ups.
---
Get to know What You're Doing Tonight every day by connecting with NBCDFW Around Town. Text DFWTonight to 622339 to get WYDT updates right on your mobile device. Still need more things to do? Check out our Events Calendar.
Copyright FREEL - NBC Local Media