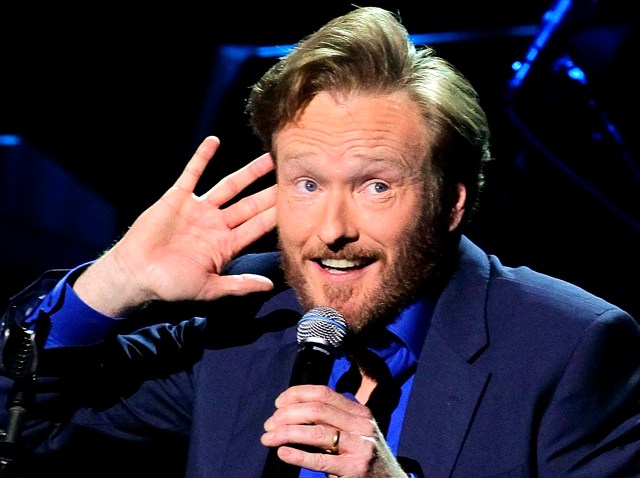 RED HEADED REVOLUTION: We're not toeing the party line here -- Coco got screwed. Luckily, he's using the time leading up to his new TBS show to present his comedy and music LIVE. Unluckily, tickets for tonight's McFarlin Auditorium show at SMU sold out in minutes, so unless you have an inside track (or already snagged tickets), start dreaming about what O'Brien would say to you after he leaves the 8 p.m. show. You'd shout, "Walker, Texas Ranger!" and he'd pull the lever...right?

THE WHITE WHALE: Reviews for the Dallas Opera's version of Moby Dick have been extra positive, giving us plenty of reason to suggest you visit the new Winspear Opera House at the AT&T Performing Arts Center. Hurry, though -- tonight's the penultimate performance before the show closes on Sunday. Curtain is up at 7:30 p.m.

ACOUSTIC SOUL: Indie producer/solo artist/dad Salim Nourallah will play the Winspear Opera House's patio for a 5:30 p.m. solo acoustic show, leading up to the performance of Moby Dick. Nourallah's had plenty of success with producing records for The Old '97s and his solo stuff, and his catchy tunes will make you want to buy a CD. Seriously, bring cash.