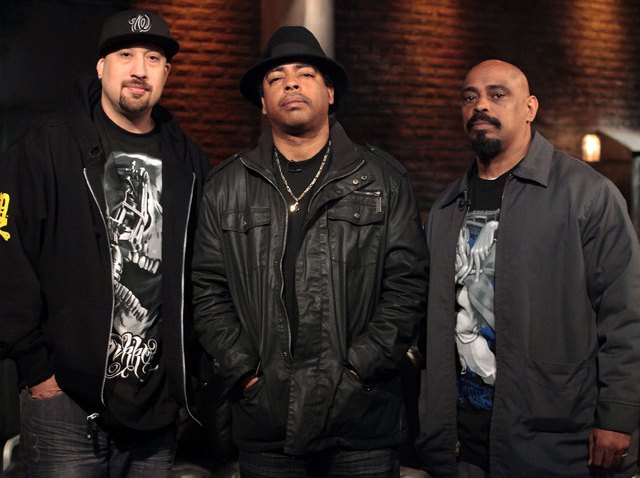 RENEGADE JUKEBOX HEROES CARRY ON: It's like someone took the play list of a classic rock radio station and dragged it onstage tonight at the Verizon Theatre in Grand Prairie. (Yeah, that's right, it's not NOKIA anymore.) Rock bands Foreigner, Styx, and Kansas are all on the bill for the 7 p.m. show. That means you'll be hearing everything from "Dust in the Wind" to "Mr. Roboto" all the way to the schmaltzy "I Want To Know What Love Is." We actually saw this lineup half a decade ago and were surprised they could still put out performances pretty close to what you'd hear on the radio.

'BRAIN' SURGERY: Don't expect Cypress Hill to roll out "Insane in the Brain" until their finale during tonight's 8 p.m. show at the Palladium Ballroom. When they do, though, we're sure the whole crowd will try to rap right along...for better or worse. Also expect some action from the NORML crew -- Cypress Hill is a big proponent of legalizing pot. Sounds like their track with Sonic Youth, "I Love You, Mary Jane," wasn't written for a girl...

TEXAS BEN: Ben Kweller actually lives down in Austin now, but he grew up in nearby Greenville. That's local enough for us to recommend his performance as part of the Buick Regal Remix Event. Besides the tunes, the event will serve up bites from Kent Rathbun, tequila from PaQui, and the auto-maker's new car models. The event is free, but needs an RSVP from Thrillist. Click here to snag one.