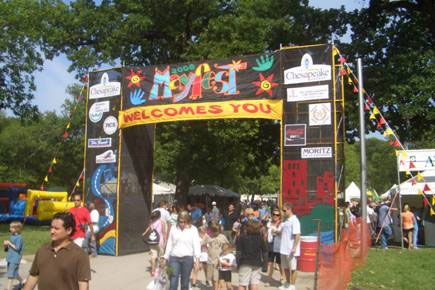 Between the multitude of festivals and annual events, you'll have to put on your "Fest Feet" to get in on all the fun.

IT'S MAY?: Why did April go by so fast? Looking at our calendar, it had the same number of days as last year...anyways, it's May now, and that means Mayfest. Rebounding after last year's swine flu inspired cancelation, we're happy to see the event back in action. Check out our preview of the event here for more info.

HANDCRAFTED AWESOME: Whenever we visit Etsy.com, we get sucked in to looking at all the awesome handcrafted wares offered up by artistians. Luckily for us Etsy Dallas, the local craft collective, will be hosting a real-life Spring Bash on Saturday from 11 a.m. to 5 p.m. Read more about the Bash in our preview article here.

DERBY DAY: Place your bets and don those hats, Saturday is Kentucky Derby day. Flip on NBC 5 at 3 p.m. to start the festivites. Need to prepare? Take a look at these daring derby fashions.
---
Get to know What You're Doing Tonight every day by connecting with NBCDFW Around Town. Still need more things to do? Check out our Events Calendar.