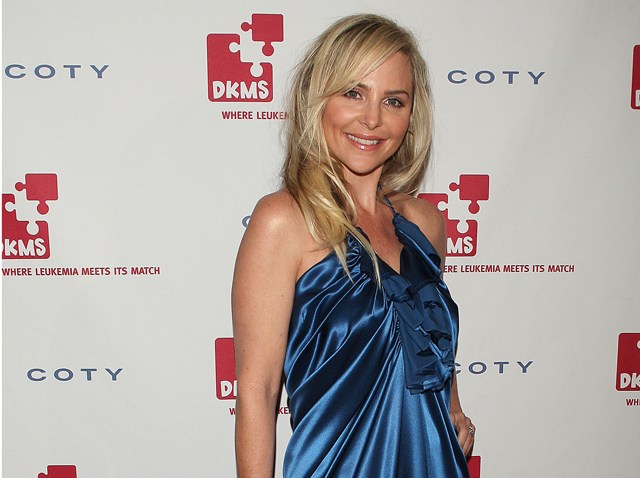 RATIONS: TLC addicts know Carmindy's all about telling you What Not To Wear. But there's a minimum of makeup/skin correctants/condiments you absolutely must wear, suggests the dyed-blonde adviser in Crazy Busy Beautiful: Beauty Secrets for Getting Gorgeous Fast. Learn what products to use if you had two minutes to live (much of it lives outside your makeup bag, apparently) and ask those burning closet questions tonight at Legacy Books in Plano. 7PM.
AT THE PLATE: Everyone loves a magnetic schedule. Get your Rangers dates for the fridge today at the home opener versus the Toronto Blue Jays at 1:05PM -- that is, if you've already got tickets. For those not about to touch a hot dog, we suggest Houlihan's in Arlington, where the Zen Green Tea Martinis pour (the drink menu also includes a list of options under 125 calories) and you'll find Tuscan white beans in your casual dining.
MANDATORY BREAK: Need to catch up hard core on your studies after bunny time? Well, Opening Bell at Southside would be the place to hole up if you want to reward yourself with acoustic music-makin' after an evening homework session. Songwriters in the Round, hosted by spunky songstress Becky Middleton, features Taylor Davis and Tim Miller. 7:30-9:30PM.
---
Want to know What You're Doing Tonight each and every day? Sign up for our Around Town newsletter to get daily event info and more right in your inbox. Still need more things to do? Check out our Events Calendar.
Copyright FREEL - NBC Local Media