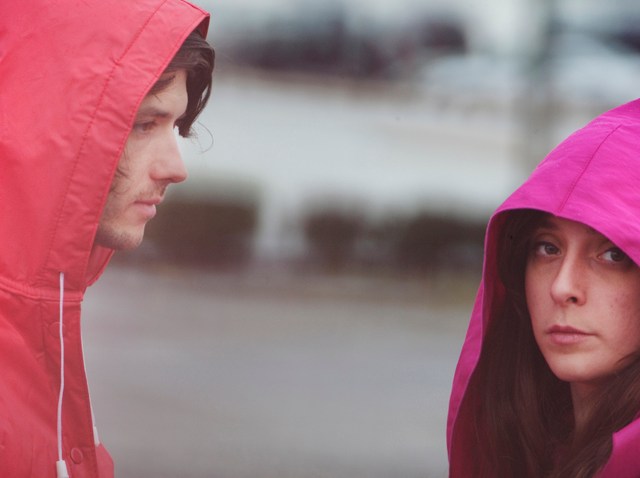 BIG HOUSE: Recently, we suggested Beach House's "Walk in the Park" to a musician friend of ours in Brooklyn who's delightfully unplugged from trends a la Pitchfork (true story). Being the student of classic pop that he is, his reply showed up with a plug for Brian Wilson's "'Til I Die." He liked the Beach House track; we heeded the reminder of its seeds in the early '70s just when the pulsing, seaside-carnival synth of the Baltimore duo's Teen Dream tiptoed into "music we can't picture being played live by humans" territory. It's great stuff, with sublime lineage. Beach House is at the Granada tonight; good luck finding tickets. With Washed Out. 8PM.
CHICKEN LOOKS GOOD: Any vegetarian who's been to Italy knows you can't throw a tomato without hitting a slab of prosciutto, mortadella, or bistecca. Artist Carrie Marill broke her long veg-only streak to explore the meaty dining customs of the country, but not without immortalizing each of the animals she ate with a portrait. See her exhibit, The Splendid Table, at Conduit Gallery until 5PM.
ARTS DISTRICT HANG: On Wednesdays, Stephen Pyles' Samar restaurant knocks down its prices of wine and specialty cocktails by the glass by $2 while serving $5 sangria by the glass and offering half-priced hookah for al fresco diners on the tented patio. It's all part of Samar Under the Stars from 8-11PM.
---
Get to know What You're Doing Tonight every day by connecting with NBCDFW Around Town. Still need more things to do? Check out our Events Calendar.
Copyright FREEL - NBC Local Media