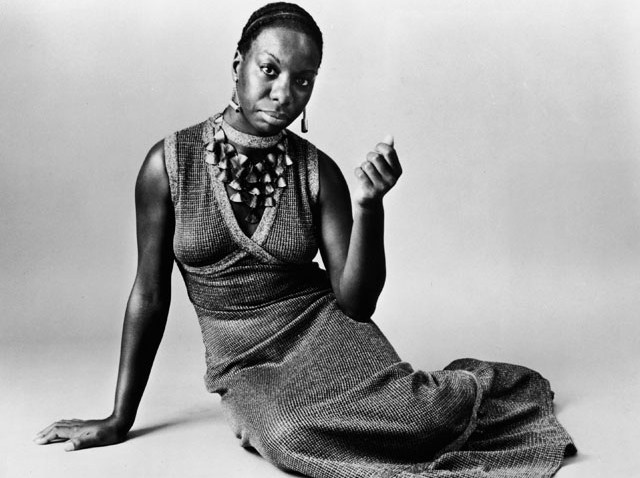 NINA'S REACH: If you haven't felt the electricity of Nina Simone's life-affirming piano lines in, say, "My Baby Just Cares For Me," rush through your blood and into your own fingers, we'd urge you to go ahead and listen before bothering to continue. With Simone, there's always a bonus of laconic wisdom that comes with the pure art she produced. We know of no one else in history whose very song introductions could spawn a church of thought. Michelle Gibson, the seasoned dancer (Interview With a Vampire, Ray, Just My Luck) and director of Exhibit Dance Collective at the South Dallas Cultural Center, leads a team in exploring the shape-shifting body of work Simone left us with An Evening With Nina. Saturday at 7:30PM or Sunday at 3PM. $25 for the Saturday show and reception following, $15 for the Sunday show.
IN SEASON: Playing spot-the-cherry-blossom around town? The Dallas Arbouretum has a mini-forest full of them for your photographing pleasure. While the quietly bold blooms are in their prime, take a trip down for the Hanami Cherry Blossom Viewing and Picnic, complete with floor harp and Japanese flute performances. Sunday, 11:30 AM. $10 admission.
PIECE OF MEAT: Dallas Theater Center's in the throes of The Beauty Plays, a trilogy of body-centric comedies the company pieced together by Neil LaBute (The Company of Men). Up now is the second of the crafted series, Fat Pig, a biting look at what happens when an impressionable man loves a big woman and his friends are tragically immature. Sunday, 2:30PM and 7PM. Wyly Theatre, tickets available at the door.
Copyright FREEL - NBC Local Media