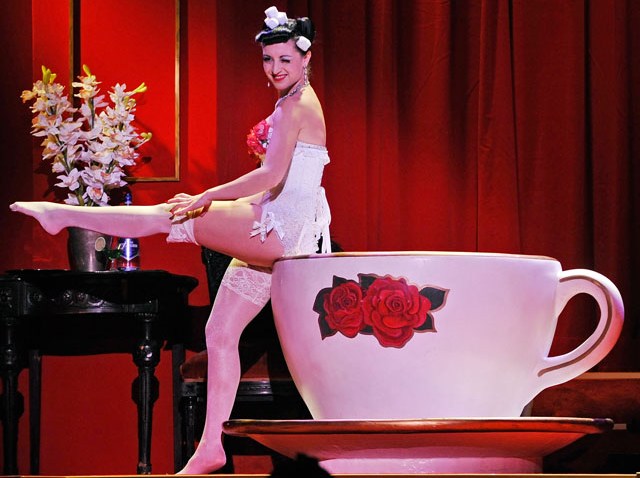 FEATHERS IN YOUR, ERM, CAP: Get to the Texas Theater early as the Dallas Burlesque Festival continues Saturday with a limited amount of tickets left at the door. Headlined by Former Miss Exotic World, the DBF showcases Dallas' own Aviva Voila, Bunny Bailey and others alongside dancers from Austin, Atlanta and Seattle. Expect classic beauties alongside inked new-school performers. Tickets are $20. Live pin-up shoot starts at 8PM.
WINGMAN: Poor Cyrano deBergerac. He's got winning brains and cleverness to spare, but he spends it all on helping his buddy get the girl. Why? Because he's got this problem with his nose. It's gigantic. No, it's really big. Watch deBergerac pine for his Roxanne at Denton Community Theatre on Saturday. 7:30PM. Find tickets here.
HOW TO HOOK: How I Became a Pirate enjoys its Southwest premiere at the Rosewood Center for Family Arts. What does this mean for your would-be swashbucklers? They'll first learn the ways of the high seas and then veer toward moral enlightenment, as the musical teaches there's more to life than material treasure. See the show Sunday at 1:30PM or 4:30PM. Find tickets here.
Copyright FREEL - NBC Local Media