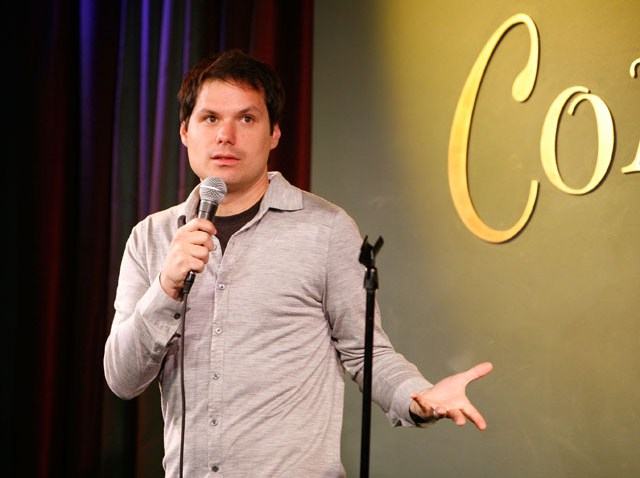 MICHAEL AND MICHAEL: Looks as if blizzard nor Stella-style random interruption can deter comedian Michael Ian Black from heading toward the Murchison on the University of North Texas campus. If you're not able to get to Denton to hear Black's highbrow musings, curl up with My Custom Van: And 50 Other Mind-Blowing Essays that Will Blow Your Mind (or his recent children's book, Chicken Cheeks.) Find tickets for as little as $20 here. 8PM.
CHILLS: You can file Noah and the Whale's "The First Days of Spring" from their same-titled 2009 album in the slim folder marked "spiritual experience." The Londoners gently place strings, whispered piano and climbing guitar themes around a heartbeat of rhythm, forming a composition that cruxes and tumbles into epic territory just when you think it's ending. See them at Sons of Hermann Hall at 9PM, or watch the video for the particularly poppy "Shape of My Heart" for a burst of sunshine if you're snowed in.
FLASHING BACK: If the new season of Lost hasn't worn you out on alternate universes and their muddy chronologies, Stone Cottage Theatre has a sweet play in two parts that follows relationships of different times connected to a single park bench. The part-Notebook romance 24hrs of Love is staged at 8PM. Find tickets here, or catch up on Sawyer, Kate and Jack's love triangle via Slate here.
Copyright FREEL - NBC Local Media