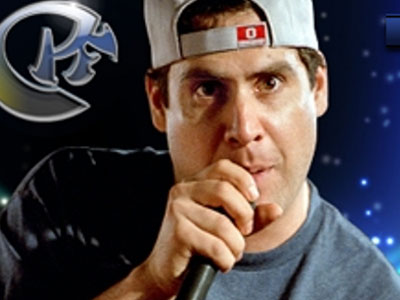 THE MAN WITH MANY VOICES: Comedian Pablo Francisco knows how to throw his voice to bring his characters life on the stand-up stage. He gained recognition on "MAD TV" back in the '90s with his wide array of impressions including Arnold Schwarzenegger and Jackie Chan, but he is probably best known for his Don LaFontaine "Movie Voiceover Guy" character on the show "Mind of Mencia." Francisco's one-hour Comedy Central Presents special, "Ouch!" received so much buzz, that the comedian will be starring in a follow-up due out sometime this year. If you can't wait until then, see the funnyman live tonight at the Addison Improv for two shows at 8 p.m. and 10:30 p.m. with repeat shows on Friday, Saturday and Sunday. Tickets are $25.
VINO, VINO EVERYWHERE: A ticket to Italy can cost you more than a pretty penny. Ditch the hours of flight time plus jetlag and enjoy a little bit of the boot-shaped country here in the Big D. Fratelli Ristorante & Wine Bar in Irving will feature a vast selection of wines from the Piedmont region of Italy accompanied by specially prepared tapas. Wine and dine on authentic Italian cuisine from 5:30 p.m. to 7:30 p.m. without ever leaving home.
A TRIP TO THE MOON: Tonight, pay a visit to Fort Worth – The Moon to be exact, for live performances by Denton's own Western Giants, Sam Robertson and The Young Maths from Dallas. The Fort Worth bar will set the stage for the Western Giants to showcase some of their new Americana, Indie material and give fans the opportunity to taste the band's new salsa sauce (yes, salsa) that will be for sale. Pull up a chair, grab some chips and start dippin' while you hear some homegrown musical talent and drink $3.50 double wells. Doors open at 7 p.m.

---
Get to know What You're Doing Tonight every day by connecting with NBCDFW Around Town. Text DFWTonight to 622339 to get WYDT updates right on your mobile device. Still need more things to do? Check out our Events Calendar.