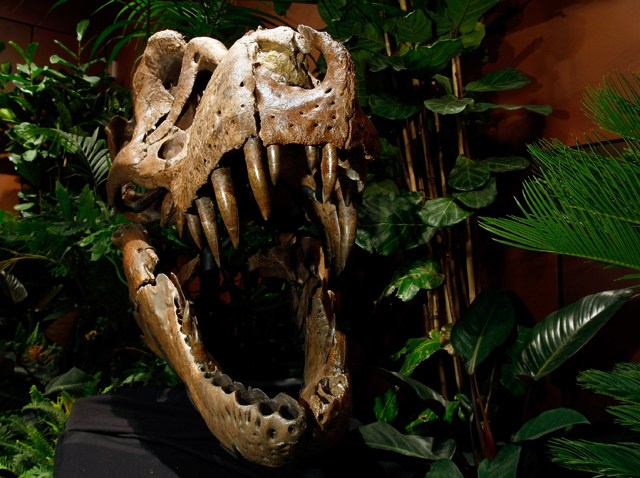 JOB/DINOSAUR HUNTERS: Friends of the unemployed persuasion, we've not forgotten you. The relatively good news out of Jobless Rates Headquarters hasn't rained rewards on, say, those who already lost their jobs. Fort Worth's newest museum happens to be hiring for 30 positions and is hosting a public event to fill them, no less, so take heart and don professional business attire: the Museum of Science and History could make the past your future. Hopefuls should head to the Oak Room of the museum from 2-6PM.
PUPPY CHEER: Who's not gonna cry and thrash around in Santa's cushy lap? Your well-trained, superbly adjusted pet. The Santa Paws program hops north from its Saturday residency at Hotel Palomar to The Shops at Willow Bend, where you can cozy up in the frame with your four-legged buddy and Father Christmas in the Grand Court from 6PM to 9PM. Like any good parent, you won't skip the specs listed here.
INSIDE OUT: Compulsive label readers, here is your validation. Bodies: The Exhibition is at West End with preserved cadavers and other medicinal specimens to stoke your fears of cereal with more than 9 grams of sugar per serving. Oh, and it's a fascinating confirmation of our mortality and amazingly intricate existence. Find tickets here. Self-guided tours from 10AM-7PM.
Copyright FREEL - NBC Local Media