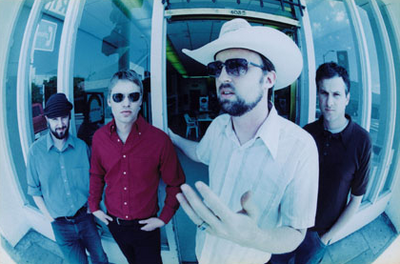 SHOW ME THE MUNNY: Join in on some holiday fun at the first annual Mega Munny Design Contest at the grand opening of ATAMA & Company at Mockingbird Station. The Japanese-inspired, artistic haven has five artists (Cody Phillips, Magnificent Beard, Nreazon, Sour Grapes 13 and Unknommon Kolor) putting a fun twist on a super-sized Mega Munny (a blank figurine that will be painted by the artists, for all you non-munny hipsters). Shop and enjoy drinks by Don Julio, while snacking on some Urban Taco grub and listening to beats by Sober. The grand opening lasts all day, but the munny contest happens after 6 p.m.
LET THEM HEAR CAKE: Hailing from Sacramento, Cake formed in 1991 and quickly gained a following on the Golden Coast. They busted onto the music scene with "Rock 'n' Roll Lifestyle" back in '93 and have since added a bit of alternative funk to the traditional radio rock sound. The band that aided in the '90s rock wave with a laid back lyrical flow, is experimenting with some new flavor on their upcoming album "Showroom of Compassion" due out in Jan. 2011. Hear their new sound tonight at the Palladium Ballroom at 8 p.m. Tickets are $35.
FASHION PASSION: If rockin' the season's hottest threads is your thang, then view some of the latest pieces designed by a few fresh designer faces as you indulge in a Celebrity Fashion Experience at Lofty Spaces in Dallas. Front House Management presents the Spring/Summer 2011 collections by Indashio "VH1 Glam God", Reco Chappell Bravo TV's "The Fashion Show" finalist, Oscar Fierro (celebrity couturier), Elia de Leon and Nayra Soto. Tickets are $25, click here to purchase online. Arrive at 7 p.m. for cocktails, mix and mingle at 8 p.m. and bask in apparel beauty at the runway show beginning at 9 p.m.

---
Get to know What You're Doing Tonight every day by connecting with NBCDFW Around Town. Text DFWTonight to 622339 to get WYDT updates right on your mobile device. Still need more things to do? Check out our Events Calendar.
Copyright FREEL - NBC Local Media