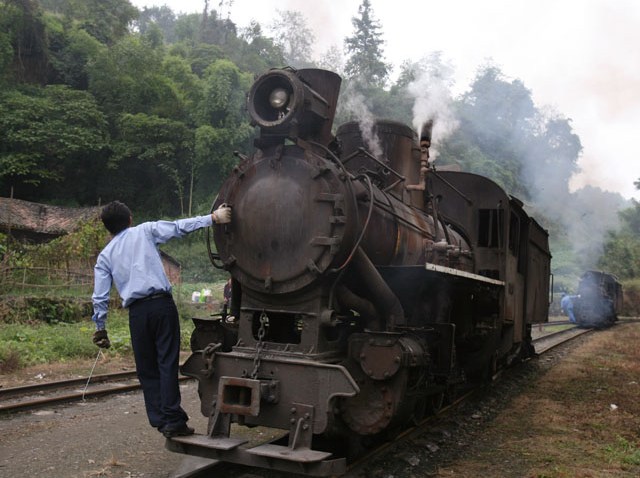 MYSTERY TRAIN: The holiday choo-choos pass under a dark tunnel in Pegasus Theatre's who-dun-it tribute to film noir, Death Express!. Set on the Transontinental Express speeding from Los Angeles to New York, this play comes complete with a starlet suspect, a shady conductor and even a murder mystery writer, all eyed by detective Harry Hunsacker in a plot to axe the whole lot of passengers. The troupe uses a special lighting technique called Living Black & White to shroud the stage in Hitchcockian mystique. Tonight's the preview; a New Year's Eve show is slated for tomorrow Find tickets here. Eisemann Center, 8PM.
CAROL OF THE BELLZ: It's what the Wizard of Oz listens to at Christmastime; it's what blows the mind of unsuspecting Mix 102.9 listeners. It's the lightning synth and fiery guitar solos of the Trans-Sibrian Orchestra, and from what we understand, the music is best heard live against an actual fire show. Find tickets here. American Airlines Center, 8PM.
ROCKETTES-IN-RESIDENCE: Tonight's your last chance to partake in the Radio City Christmas Spectacular at Nokia Theatre, where the glittery Radio City Rockettes execute their more-than-human synchronized choreography. The flying Santa, living nativity, and Nutcracker scenes make the show a one-stop for families (and a complete study of our most abiding traditions, but that's another discussion entirely.) Buy tickets here. 7:30PM.
Copyright FREEL - NBC Local Media