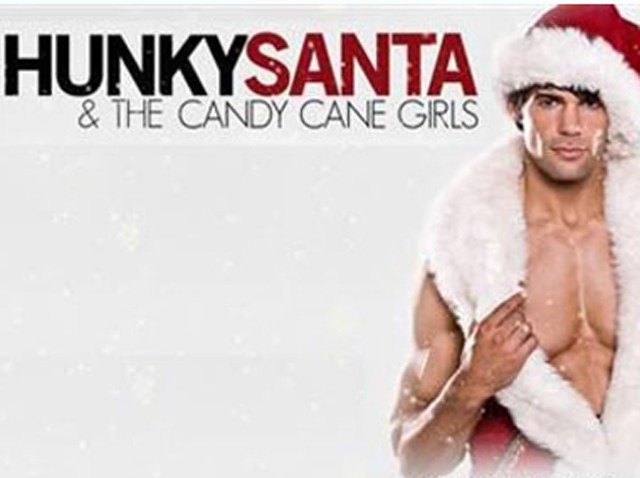 LOCK UP YOUR MOMMIES: We'd like to encourage the presumably smokin' guys changing into red fur and helping Dress for Success Dallas when they compete in Mockingbird Station's Hunky Santa Night contest to ponder this question when they're onstage with screaming ladies below: What would St. Nick do? The answer, of course, is keep them guessing about his washboard stomach and stay classy. If you want to stroke your personal Santa's ego, point him to the on-site registration from 6:30-7PM. Everyone else can file into Hyena's Comedy Club at 7PM with $5 for cover and new or used business-ready handbags and shoes to donate.
DOUBLE-WHAMMY: British media is all abuzz about George Michael's possible crisis, but the shadowy superstar is chugging along on the outside. He's on the Christmas cover of The Big Issue and Live in London DVD dropped on December 8. If you're like us and need a full-on preview before investing in a concert film, especially by an artist you're not positive you actually like, you'll be pleased the Goss Michael Foundation is hosting a screening at Studio Move Grill in Addison complete with giveaways. Proceeds go to the Foundation, which aims to instate a scholarship for art students, and to the North Texas Food Bank. $10. Box office opens at 6:30PM, and screening starts at 7:15PM.
I'LL HAVE A BLUE MONDAY: These ornament-making sessions seem to be a thriving trend this year, and we're in full support of their popularity. DJ Leeds rocks the '80s Dance Party at Rubber Gloves as you craft with materials provided by the club, although you're welcome to bring your own goodies as well. Just promise us you'll use the ten bucks you would've bought another gift with for a good cause, would ya? 10PM. Free for 21 and up, $5 for under.
Copyright FREEL - NBC Local Media