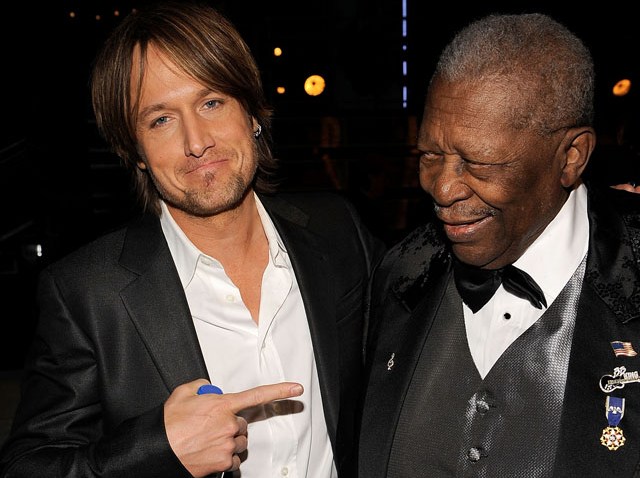 TIMELESS GOSPEL: Mara Lee Miller's voice is childlike at one moment and ages old in the next, both lilting and fiery in its delivery. We place her with the Judy Garlands and Sarah Vaughans embedded in our memory: you will not forget this voice, and with it, the words of longing it sends forth. See her band Bosque Brown with Elkhart and Ronnie Fauss at City Tavern on Saturday, 9PM. $5.
IN THE STACKS: Been to Bill's Records in a while? It should be your first stop after a weekend show at the Palladium -- shop's open until midnight then, and there's nothing like ravenously thumbing through the bins for older vinyl by an artist you've just seen live. But there's value in spending a lazy afternoon there, too, and KHYI 95.3 The Range adds value to a Saturday visit with a concert series featuring Tim Wood, The Schwarze, and Drew Atkins. Music starts at 3:15PM.
ROAD WARRIOR, LEGEND: B.B. King is 76. And for audiences who can't get enough of the bluesman live, the thrill is not gone: he's in Dallas again at Grand Prarie's Nokia Live on Sunday. Find tickets here. 7:30PM.
Copyright FREEL - NBC Local Media