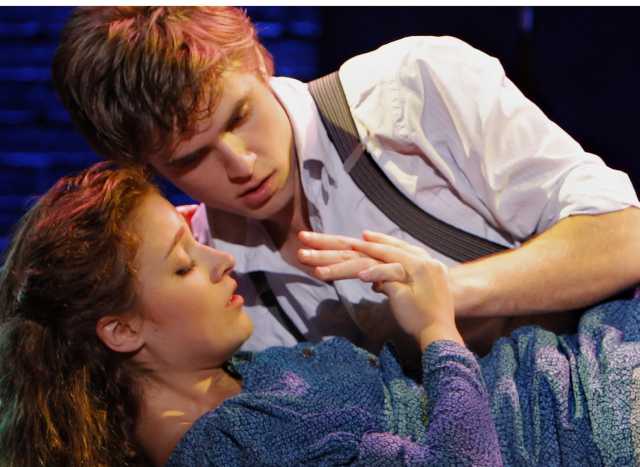 A JINGU KIND OF NIGHT: The Dallas Symphony Orchestra presents Jingu: The Thunder Drums of China, a company of 28 performers making a ton of noise on stage. The troupe of drummers traces its performance roots to Chinese folk traditions – performing in traditional costume. Hear the heart-pounding sounds of China tonight at the Meyerson Symphony Center beginning at 8 p.m.
THAT OLD FEELING: Recently, "Gleeks" have taken over the nation thanks to the popularity of Glee and its loyal followers dreaming about singing and dancing through the halls of William McKinley High School. Well, add a bit more drama with a dash of shocking scandal minus the Britney Spears performance hype and you have the musical Spring Awakening. The musical deals with the dark side of teenage years – based on a German play from the 1800s. See all the torrid affairs and emotional tragedy engulf Bass Performance Hall in Fort Worth tonight and Wednesday at 7:30 p.m.
FRONT AND CENTER: Hailing from the Pacific, Iration blends reggae and rock music genres to fuel crowds. Behind the scenes the band just likes to find humor in the small stuff and in local gas stations (see their recent pit stop en route to Dallas here). Tonight, the band performs music from their second album "Time Bomb" released in March along with The Movement and The Green for the Lei'd Back Fall Tour at The Loft in Dallas starting at 8 p.m.

---
Get to know What You're Doing Tonight every day by connecting with NBCDFW Around Town. Text DFWTonight to 622339 to get WYDT updates right on your mobile device. Still need more things to do? Check out our Events Calendar.
Copyright FREEL - NBC Local Media