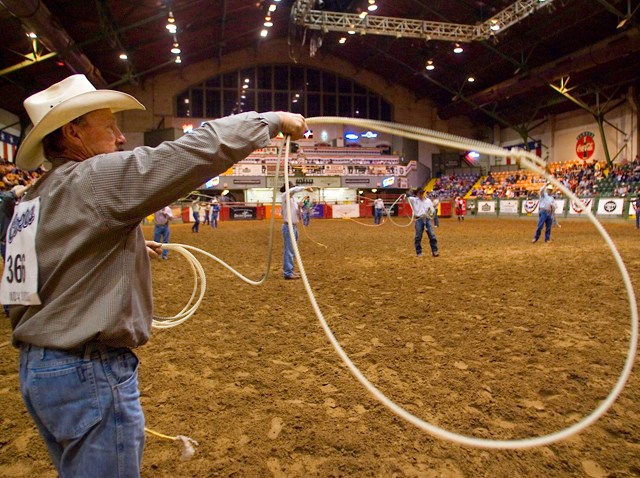 A LITTLE BIT OF DANGEROUS LAUGHTER: When he's not busy wooing the ladies as the scene stealing Tom Haverford on NBC's "Parks and Recreation," Aziz Ansari is a "Human Giant," causing a stir with his "Dangerously Delicious Tour" hitting Dallas Saturday night at the Majestic Theatre. The stand-up vet continues performing his comedic shtick on stage when he has some downtime from his full-time gig. Catch the funnyman for one-night only in the Big D at 8 p.m. Tickets are $51.
A DUDE WHO SPEAKS GIRL TALK: Gregg Gillis, who is better known by his stage name Girl Talk, has skills in the studio. The Pennsylvania native can mix mashups and create hype dance beats through digital sampling all with his trusty laptop in tow. Hear some of his latest sounds from the 2010 album "All Day" and anything new he plans on mixing at the spur of the moment when he takes over the Palladium Ballroom on Saturday night. Tickets are $25.
TIME TO SADDLE UP: Get ready for some rawhide wrangling and pigeon showcasing because the Fort Worth Stock Show and Rodeo is in town. The Western Parade kicks off this year's festivities in Downtown Fort Worth at 11 a.m. This Saturday, begin your stockyard strolling with an all day carnival, celebrity goat milking contest, cow horse classes and end it on a high note with a "Best of the West" Ranch Rodeo in the coliseum. The rodeo fun continues on Sunday and won't end until Feb. 5– click here for a list of daily events.
---
Get to know What You're Doing Tonight every day by connecting with NBCDFW Around Town. Text DFWTonight to 622339 to get WYDT updates right on your mobile device. Still need more things to do? Check out our Events Calendar.
Copyright FREEL - NBC Local Media