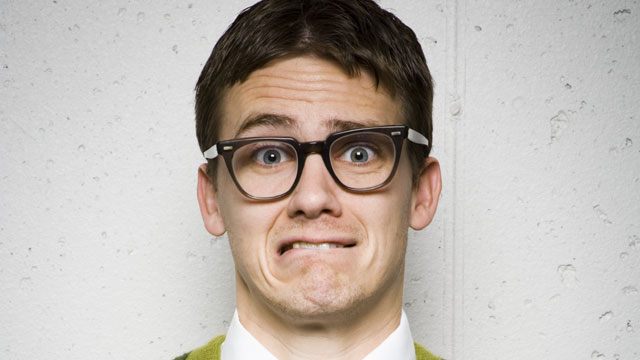 SAVAGE SCIENCE: Geek chic is taking over the Granada tonight for W00tstock. What is this phenomenon you ask? Well, it's basically three hours of geek comedy that started in 2009 full of the latest gadget info, a bit of song and dance and a lot of laugh out loud myth-busting with Mythbusters' Adam Savage. The Discovery Channel special effects guru welcomes all into his world of experimentation. Accompanying Savage on the stage is comedic music duo Paul and Storm who also organized the W00tstock tour last year. Comedian Paul F. Tompkins adds to the night of weird science starting at the 8:00 p.m. Doors open at 7 p.m.
A LOTTA DRAMA AT THE OPERA: Ann Boleyn went from lady-in-waiting to Henry VII's mistress to Queen of England to beheaded legend. Of Henry VIII's six wives, Boleyn was number two. The legend goes that the outspoken queen couldn't have a son, so her perfect husband decided to just find another woman who could, which was Anna's lady-in-waiting Jane Seymour (who would eventually become queen number three). The story of deceit and adultery delighted Italian composer Gaetano Donizetti who turned the historic tale into a tragic opera in the 1800s. The soap opera drama of it all plays out on the stage tonight as the Anna Bolena production hits the Winspear Opera House at 7:30 p.m. featuring soprano Hasmik Papian as Anna, mezzo-soprano Denyce Graves as mistress Jane Seymour and bass Oren Gradus as King Henry VIII.
SCREAM AND SHOUT: Social networking sites can serve as platforms for gaining musical recognition – that is certainly the case with Missouri native Christofer Ingle, better known to fans asNeverShoutNever! whose exposure on MySpace led to his 2008 "The Yippee EP. " TRL, the only show that plays music on MTV, featured the acoustic singer-songwriter's first single "Bigcitydreams" and the bookings followed. He has since toured with Hellgoodbye, Forever the Sickest Kids and played The Bamboozle Roadshow in 2009. Tonight he visits the House of Blues Dallas performing songs from his new album "Harmony." The show starts at 6:30 p.m.
---
Get to know What You're Doing Tonight every day by connecting with NBCDFW Around Town. Text DFWTonight to 622339 to get WYDT updates right on your mobile device. Still need more things to do? Check out our Events Calendar.
Copyright FREEL - NBC Local Media