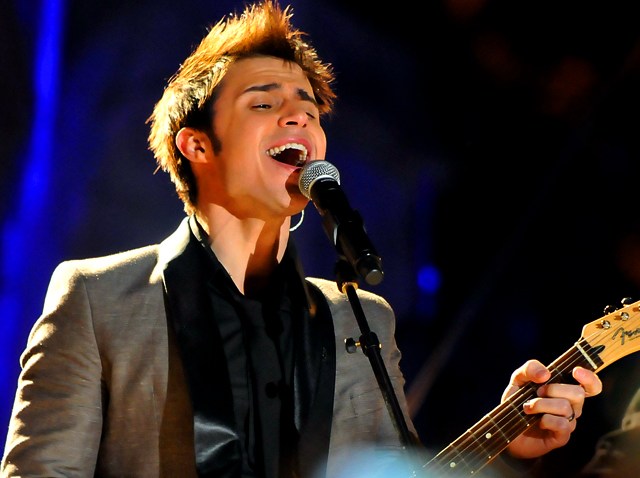 HANGING ON AN IDOL MOMENT: What do Lifehouse and American Idol have in common? Music, devoted fans, and touring with Idol winner Kris Allen. Lifehouse is a band that has no problem connecting to fans with lyrics that touch people of all ages. After their multi-platinum debut in 2000 with the album "No Name No Face" -- featuring the most played song of 2001 "Hanging by a Moment" -- Lifehouse went on to produce hit after hit. Their fifth album "Smoke and Mirrors" was released in March with a few songs making television appearances. Lifehouse visits Dallas tonight with American Idol's season eight winner Kris Allen at the Palladium Ballroom at 7:30 p.m.
VISUALLY EXPLOSIVE: Of Montreal has a way with the visual storytelling, while Janelle Monae can jump on stage bursting with energy. Tonight the two take the Granada stage for a fun-filled performance. Of Montreal's style and music has transformed since their early indie pop years in Georgia to more of a mainstream sound. Band creator Kevin Barnes is the mastermind behind the transitioning sound and the new album "False Priest" is said to be his masterpiece. See the mastermind and his band along with funky songstress Janelle Monae in Dallas tonight. Doors open at 8 p.m.
A LOVE FOR FRIDA: The spirit and passion of Mexican artist Frida Kahlo lives on through her work. She was a woman of many faces and love affairs – with one affair creating a collection currently on display at the Photographs Do Not Bend Gallery. Hungarian photographer Nickolas Murray felt a passionate connection to the artist and collected portraits of her in true form. See the images expose a side to Frida Kahlo few people captured on camera. Frida Kahlo: The Nickolas Muray Portraits will be on display at the gallery through January 2011 in celebration of Mexico's bicentennial.
---
Get to know What You're Doing Tonight every day by connecting with NBCDFW Around Town. Text DFWTonight to 622339 to get WYDT updates right on your mobile device. Still need more things to do? Check out our Events Calendar.
Copyright FREEL - NBC Local Media