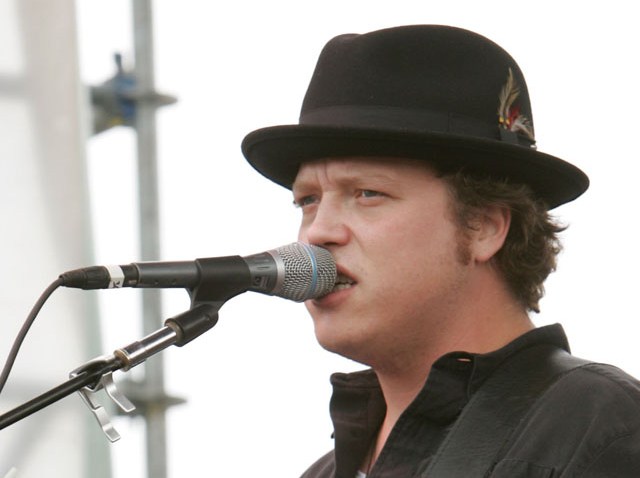 SLEEPIN' IN YOUR DRESS BLUES: Jason Isbell (formerly of Drive-By Truckers) has put an album out with the 400 Unit since his solo debut Sirens of the Ditch, produced by Centromatic/South San Gabriel drummer and Echo Lab engineer Matt Pence, captivated us with grit-covered stories of sons coming of age. His show with Macon Greyson at Longhorn Saloon in Fort Worth could turn out to be one of the best alt-country shows in town this year. 8PM.
TURN BACK TIME: Thankfully, Milky Way Cabaret is not another Suicide Girls burlesque spinoff. It's a "time travel tragicomedy" by Greg Romero set in south Philly, centered on a nightclub's oddball patrons: a drink-slugging magician with a time-traveling daughter, assasins in clown costumes, and a troubled former Homecoming Queen. The show opened this week at Teatro Dallas, and you can see it at 8PM. Find tickets here.
MEDIA PARTNERS: If you're tempted to dismiss the Jampact show from your Friday night plans because the group happens to be the faculty jazz quintet from Southern Methodist University's Meadows School for the Arts, you'll be missing out on a multi-sensory experiment that bucks the restraints of academia. The players take cues from live video of movement artists interpreting the band's jazz, funk, and world music, an improvisational collaboration only the audience can fully experience. Bath House Cultural Center, 8PM.
Copyright FREEL - NBC Local Media