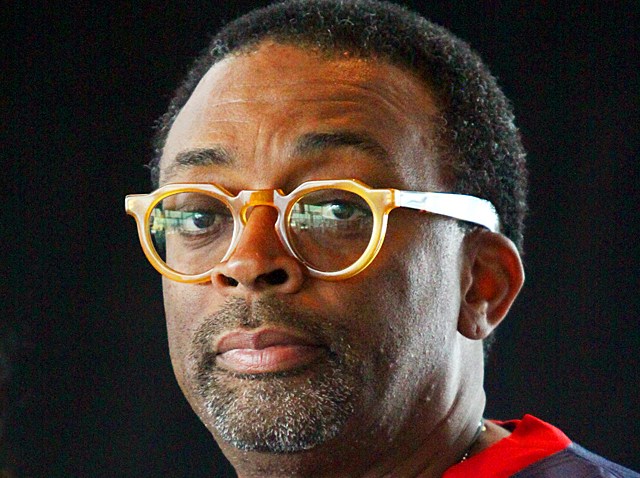 A SPIKE LEE JOINT: Outspoken filmmaker Spike Lee will be making an appearance in Denton tonight as the UNT Fine Arts Series presents: An Evening with Spike Lee. Lee, the mastermind behind a long list of independent/major motion pictures including "Inside Man," "Do the Right Thing" and "Bamboozled" doesn't shy away from expressing his opinions of Hollywood and racial issues, whether in-person or through his movies. In a 2005 interview with Slate Magazine, the notable African-American filmmaker expressed his openness to versatility, "There are many different things I want to say, I want to do, so it's not just going to be one type of film." Hear what Lee has to say about his past works, the future of film and his next move on the big screen at 8 p.m. in the Murchison Performing Arts Center.
DOUBLE TEAM: Tim and Eric Awesome Tour, Great Job! (yes, that's really what the show is called) stops at the Granada Theater tonight. The comic duo – Eric Wareheim and Tim Heidecker – are two writers/filmmakers trailing through Hollywood trying to snag a TV deal with their cleverly titled series "Time and Eric – The Show." Along with their pilot pitch, the two released a DVD in 2003 featuring the infamous pilot episode and 87 minutes of shorts. The two will probably perform their routine pilot episode on stage along with a bit of back and forth banter tonight when they do the Granada at 8 p.m.
THANK THE VETERANS: In honor of Veterans Day, the Greater Dallas Veterans Foundation are putting on a Dallas Veterans Day Parade happening this afternoon in Downtown Dallas – beginning at Union Station and ending at City Hall. The parade recognizes Nov. 11, 1918 when Allied powers came to agreement ending WWI commemorated as Armistice Day – known to all as Veterans Day, the day of tribute to not only veterans of WWI, but to honor veterans of all U.S. wars. Catch the parade at 11:20 a.m.

---
Get to know What You're Doing Tonight every day by connecting with NBCDFW Around Town. Text DFWTonight to 622339 to get WYDT updates right on your mobile device. Still need more things to do? Check out our Events Calendar.
Copyright FREEL - NBC Local Media