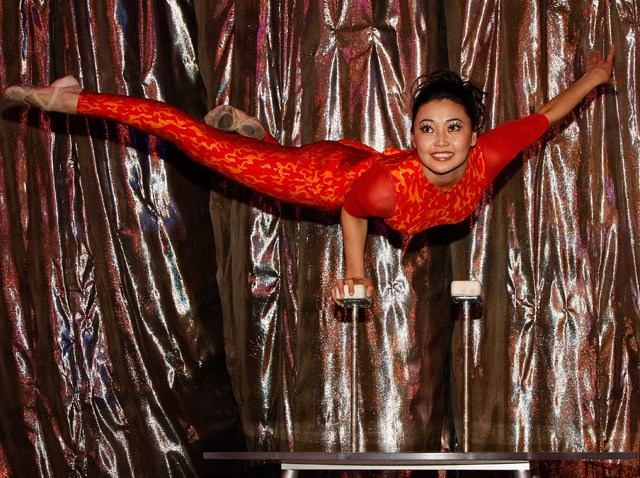 CENTERED RING: To open the year with a little quirky family fun, check out Cirque Banquista!, an international circus featuring -- yep -- housecats alongside clowns and acrobats at the Rosewood Center for the Family Arts, with performers from Russia and Mexico joining DFW's own Slappy and Monday from Slappy's Puppet Playhouse. Find tickets here. 5:30PM.
PANORAMA: You might want to tackle that resolution list until you watch Theatre Three's production of Amy's View, a tragicomedy that touches on all of life's big questions through a running dialouge on artistic integrity and pop culture -- wells of ethical inquiry that, like debating the merit of Lady Gaga videos, remind us of the chasm between what is important and what is trivial. (Or at least help us know the depths of bad taste our lovers and friends posess.) Find tickets here. 8PM.
MORE CHANCES: Ben Smith flipped a 6,000 pound tractor when he was 16, pinning himself underneath it as the engine roared on. He fractured a tailbone. That was it. Now he plays alt-country he honed at Texas A&M as possibly one of the most grateful temporary residents of College Station ever. Hear him with Six Market Blvd. at Lola's on 6th. $6, 10PM.
Copyright FREEL - NBC Local Media