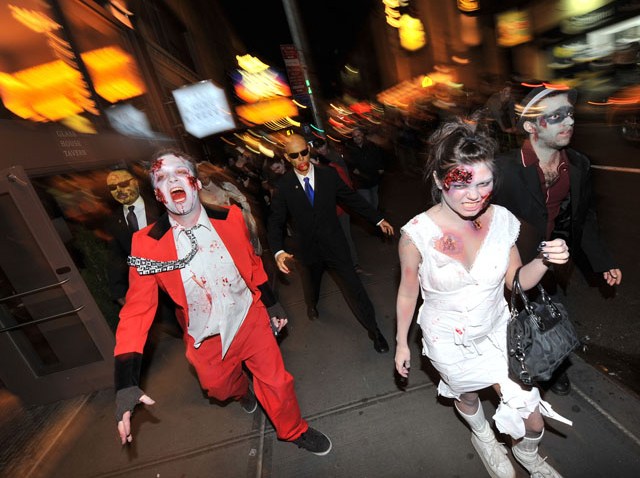 FREE FOR ZOMBIES: The McKinney Performing Arts Center is waiving $3 admission to Monday Movie Madness for zombies who want to watch Night of the Living Dead. If they must bring their vivacious human friends in street clothes, they can, but the ticket fee stands for those guests, and they won't get to taste any brains. 7PM.
PRE-'MASK' MASKS: See the Tarahumara people of remote Mexico get their masked ritual dance back on after leaving their home to escape the Spaniards at the Janette Kennedy Gallery via the film, sculpture and photography of Kitty Alice Snead, Valery Guignon and Bill Faulkner. Gallery's open until 5:30PM.
ANIMALS AFTER DARK: You've got until tomorrow to collect those Albertsons dollar-off coupons and hit up Boo at the Zoo, the Fort Worth Zoo's Halloween bash complete with a world-renowned pumpkin carver, Dixieland band, trick-or-treat stations and, of course, the resident wonders of nature. Costumes encouraged. 5:30-8PM.
Copyright FREEL - NBC Local Media