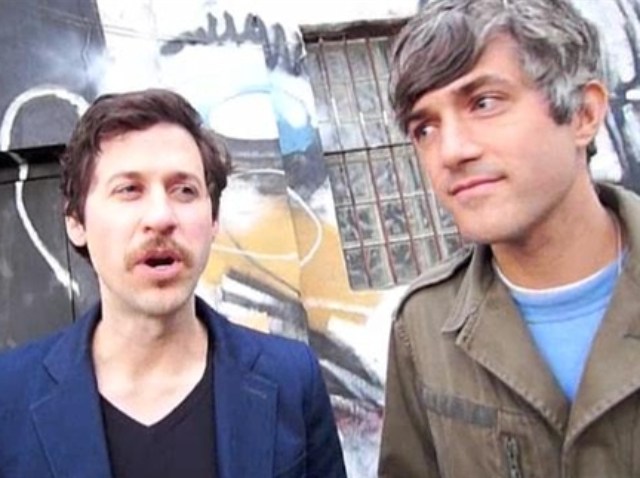 WEIRD SCIENCE: You may not want these guys as your lab partners, but the band We Are Scientists (WAS) can sure know how to have a good time experimenting with music. The skilled brainiacs met in Berkeley, Calif., while attending college back in the late '90s. The WAS crew may seem like a bunch of goofy teenagers when talking about the band and its alternative/punk sound, but they take their music seriously – with their humor spinning off into a series of television shorts on MTV UK called "Steve Wants His Money." The scientists stuck to their melodic day job releasing their latest album this past June titled "Barbara" which they are currently on tour promoting in traditional foolish WAS manner. See the happy-go-lucky scientists tonight at The Loft in Dallas at 8:30 p.m.

WALK LIKE AN EGYPTIAN: Discover the mystery of "Lost Egypt: Ancient Secrets, Modern Science" at the Fort Worth Museum of Science and History. The interactive exhibit takes you on a quest revealing how archaeologists use modern tools to understand ancient Egyptian life. The exhibit connects you with the culture and people of Egypt through hands-on challenges and archaeological tours. Featuring real human and animal mummies including one in the unwrapping stage, "Lost Egypt" provides a tomb recreation and authentic visuals that explore the life of ancient Cairo. The exhibit opened on Sunday and will run through Jan. 3.
HOOP FITNESS: Remember the days when you first learned how to make a hula hoop stay up – now you hardly give it any thought but might wonder how stupid would I look if I even tried to hula hoop? Find out this morning after you pour yourself a cup of coffee and try out a new exercise routine at MoveStudio. From 10:15 a.m. – 11:15 a.m. the ladies from Sassy Hoops will show hoopers of all levels how an aerobic dance workout starring weighted hula hoops can tone your body while increasing balance and flexibility. Drop by MoveStudio any Tuesday morning during the fall season to take advantage of the special $15 discount rate (click here to find out more).

---
Get to know What You're Doing Tonight every day by connecting with NBCDFW Around Town. Text DFWTonight to 622339 to get WYDT updates right on your mobile device. Still need more things to do? Check out our Events Calendar.
Copyright FREEL - NBC Local Media