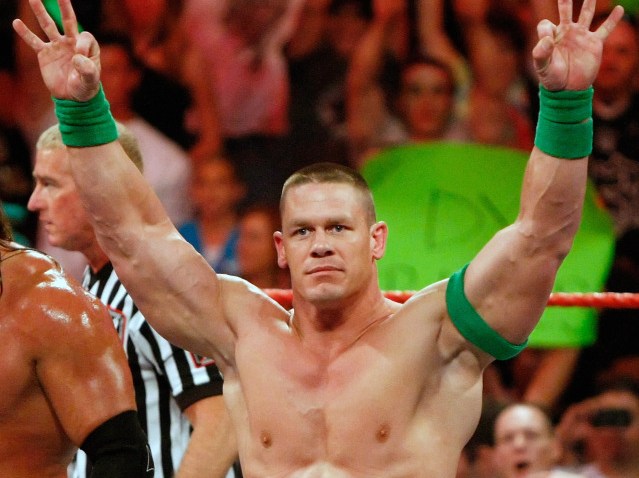 GET A HAIRCUT TO HELP: This Saturday, chop off a few layers of your mane for only 10 bucks and help support the fight against breast cancer. All Smart Style salons (located within Wal-Mart shopping centers) throughout the metroplex are hosting the 20th annual Clip for the Cure, a campaign supporting breast cancer research as part of National Breast Cancer Awareness Month. The month long event will take place at select participating Regis Salons and donate proceeds to the cause (click here for all salons). This morning from 9 a.m. until noon, get a new 'do for a smart price.
ARTS AND CRAFTS FOR SALE: Look, walk, shop, repeat – that's the theme this weekend at the Urban Street Bazaar in the Bishop Arts District. The Modern Craft Faire celebrates Bohemian creativity and originality that blooms out of an idea or concept in clothing, jewelry, and accessories. With over 60 participating vendors there will definitely be something catching your eye -- you might find inspiration in a delicate handbag or glass-blown ring, for instance. The DIY weekend takeover lasts from noon until 8 p.m. on Saturday and noon to 4 p.m. on Sunday.
SMACKDOWN: A match-up of brute strength and protein-induced power that could only be made possible thanks to the folks at WWE. The World Wrestling Entertainment is hosting the "Hell in a Cell' event at the American Airlines Center. At 6:45 p.m. on Sunday witness the drama and smack down wrestling abilities of Kane, Undertaker, John Cena, Wade Barrett, Randy Orton, and Sheamus – all prepared to give it all they've got in a ring, dressed in spandex from head to toe.
GAME TIME: Oh yeah, and there is a little football game going on at Fair Park this weekend... Here's what you need to know before you go.
---
Get to know What You're Doing Tonight every day by connecting with NBCDFW Around Town. Text DFWTonight to 622339 to get WYDT updates right on your mobile device. Still need more things to do? Check out our Events Calendar.
Copyright FREEL - NBC Local Media