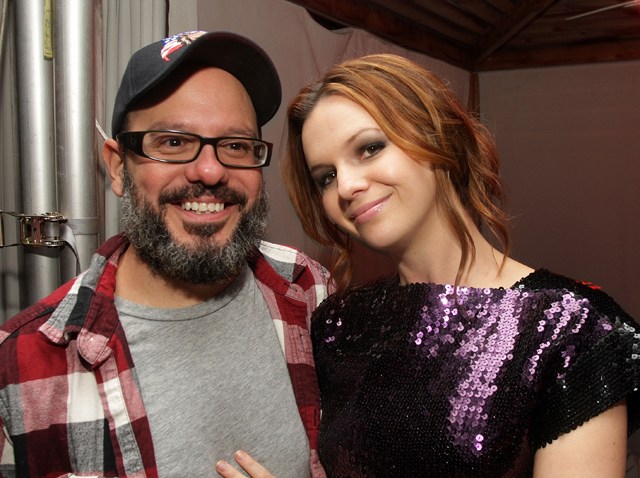 SOMETIMES CROSS: Comedian David Cross is at the Lakewood Theater as the thump of his first book resounds on the shelves of America. We haven't gotten to I Drink For a Reason just yet -- the Dallas Observer's Robert Wilonsky has, and he reports back in anticipation of Cross' set which he writes "veers closer to performance art" as of late. 7PM.
CLIQUE IN BLACK: Often imitated, never out-dirtied, Atlanta's The Black Crowes have emerged from the home studio where they recorded August's Before The Frost... to tour mid-size venues (guess that's where the ellipses lead.) The more devoted of DFW fans will appreciate their new foray into roots, which should translate into a show with sonic depth at the Palladium. 8PM.
WHAT'S YOUR STORY?: Maybe our geographical point on the bar map ensures a little bias, but there's no better place we've found to listen to a disciple of Townes Van Zandt than Dan's Silverleaf in Denton. Hayes Carll is there tonight with songs Jon Pareles of the New York Times writes "are full of hard-drinking, hard-loving, hard-luck characters." 10PM.
Copyright FREEL - NBC Local Media